Corsages and Controversies: The State of Modern Day Prom Fashion
Controversy over the state of prom fashion has spread like wildfire over the internet this past year, and the halls of Chelsea have been no stranger to these discussions. Though the tradition of prom has existed for over a century, prom fashion has differed widely throughout the years which leaves many wondering, what exactly is the definition of prom fashion? 
"It's an elevated outfit that still makes people feel comfy and confident," Meg Boughton ('23) said.
For some, the definition of prom attire is a very loose description. Others have a very specific idea in mind, right down to the length and style of the dress.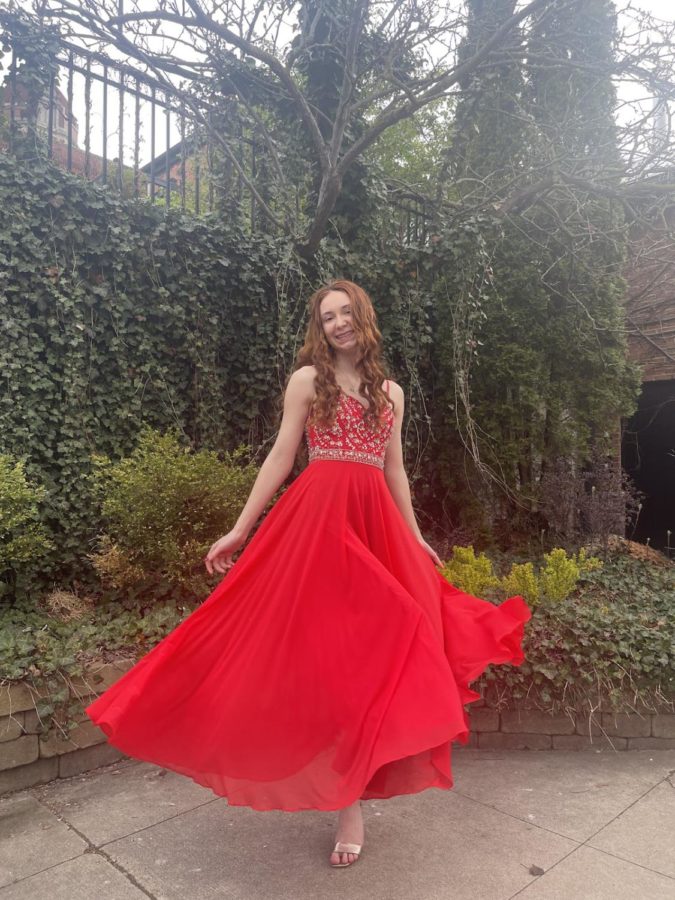 "I think it's a long, classy, formal dress," Katie Stanis-Swaner ('23) explained. "But I know a lot of other people have different ideas. The owner of the boutique I went to for my dress said she was seeing a lot of girls looking for shorter skirts. I always saw short dresses as more of a winter carnival thing." 
While one point of controversy in the prom attire debate has been the shrinking of hemlines, another big one has been the designs of the dresses themselves. For example, many people online have been outraged about more flowery, "easter-esque" styles. 
"I was actually looking for something more gardeny and flowy," Ava Seitz ('24) said. "I ended up going with a long, sparkly blue dress with a corset top."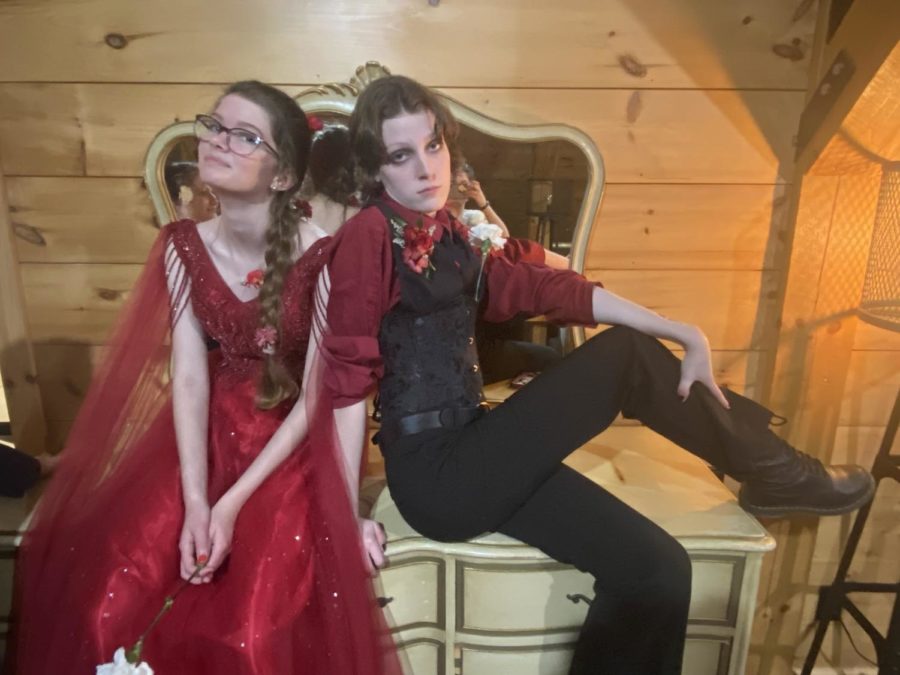 Corset tops have become a staple of the '23 prom season, with ladies and sometimes gentlemen alike incorporating them into their outfits. Senior Riley Monahan loved the corset top enough to incorporate it into her own outfit. With the liked trends come the disliked trends, though, and Monahan certainly has one of those. 
"Some of the new looks are really cute and some are really bad," Monahan said. "I hate dresses with feathers. The feathers look so bad, I don't understand it."
While dress styles are always subject to change throughout the years, menswear has stayed relatively the same until recently. While the prominent move used to be renting a tuxedo, many people nowadays opt for a more versatile suit and tie, including Boughton.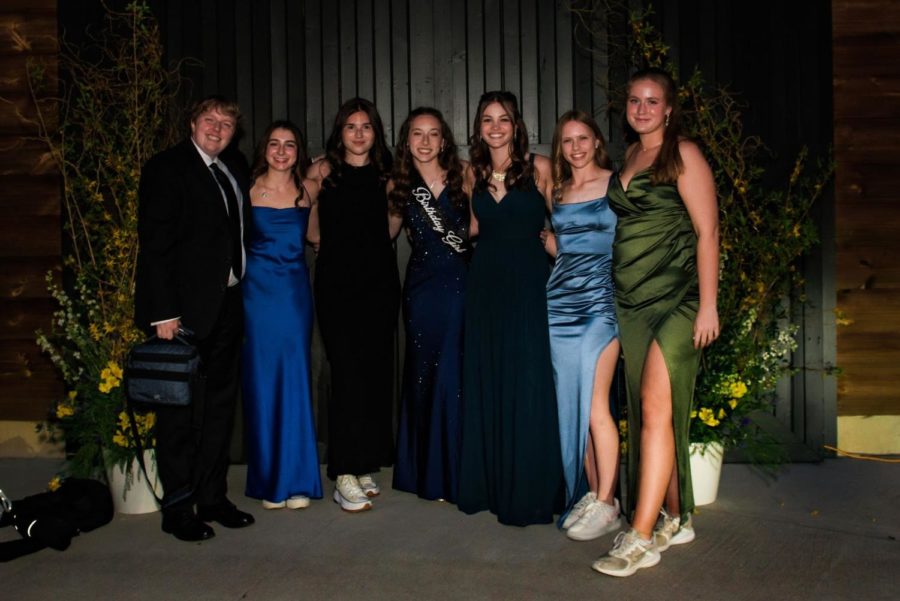 "I'm wearing a black suit with a tie," he explained. "No vest and no bow tie. More people are wearing bow ties, but I'm more of a skinny tie type of guy."
Boughton also commented on how more and more people are incorporating statement pieces such as bright colors or cowboy hats into their outfits. He believes it takes a certain type of person to make these statement pieces work. 
"The people who can wear statement pieces are popular funny guys who can get away with it," he elaborated. "It can be played off as a joke if it ends up looking bad." 
Though Boughton believes it takes a certain kind of personality to pull off a statement piece, Seitz urges more people to go for the more out-there looks.
"Though I like the more simple and minimalist styles that have come out, I wish people were more unique with their looks," she lamented. "I personally don't feel the pressure to dress a certain way at prom because there's so many options out there, especially since you can shop online."
Encouragement to be yourself and wear what you want on the dance floor has been the biggest common denominator when it comes to modern prom fashion. 2023 has truly been the year of dressing the way that makes you happy. 
"I'm not influenced by trends, I like to wear whatever I want," Stanis-Swaner said. "I'm always an advocate for wearing what makes you feel confident regardless of whatever the trend is." 
Leave a Comment