Spartan vs. Wolverine Basketball: In the Wake of MSU Shooting
The University of Michigan hosted Michigan State at Crisler Center on Saturday, Feb 18, after having rescheduled the basketball game from the previous Wednesday in the wake of State's East campus shooting that left three students dead and five others injured. Michigan and Michigan State have long been rivals, but the focus of this basketball game was far from the contest of schools. 
Since the game was the Spartan's first game since the shooting, both teams honored the victims during the game. Michigan's student section held up a "Spartan Strong" flag and many Wolverine fans and players wore shirts reading "Michigan basketball stands with MSU". State players wore "Spartan Strong" and the stadium was flooded in green light as Michigan gave a tribute to the victims of MSU's shooting.
The Spartan's head coach, Tom Izzo, spoke at a vigil on Wednesday addressing the impact the shooting has had on the campus community.
"I've always believed at Michigan State, we are at our own strongest when we're together," Izzo said. "As a Spartan we always get through it. Together, we're Spartan tough, Spartan strong. If any of you need help, please speak up."
The teams put on a spectacular show after the tribute, staying neck and neck the entire game. The first half ended with MSU taking a three-point lead at 36-33, but the end of the game had the Wolverines scraping out the win with an 84-72 final score.
Although the competition in the game was admirable for both teams, the event was about more than just basketball. The show of support for MSU and the victims hasn't been confined to this game alone but has been passed on to many others. Multiple rival teams have worn "Spartan Strong" shirts and companies such as IHOP, Biggby Coffee, HopCat, and many others have formed Spartan Strong funds to assist with the funeral and medical costs associated with the results of the shooting. The display of unification by teams and companies around the U.S. exhibits just how many people were affected by the tragedy at MSU. 
These increasingly occurring displays of gun violence are pushing more and more individuals and corporations to speak out and call for social and legislative change to bring an end to nationwide shootings. For the people of Chelsea and surrounding communities, mass shootings are no longer an ambiguous statistic and the effects of gun violence can now be felt much closer to home.
Leave a Comment
About the Contributor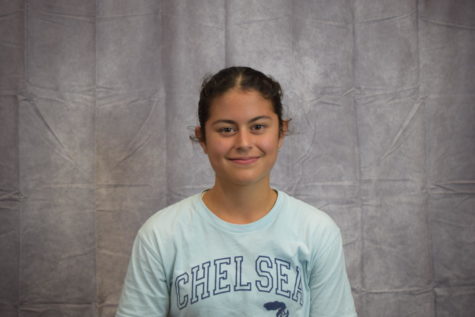 Natalia DeMea
Natalia is a sophomore at CHS, this is her first year writing for the Bleu Print. Outside of covering sports, she enjoys running and hiking.