Bulldog of the Week: Isabella Murphy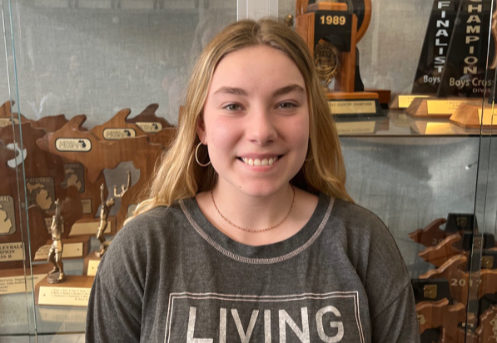 Fireworks, parades, fancy flags, and lights-out shows! The Pride of Chelsea has it all! If you've seen the CHS marching band in action, then you've seen how Isabella Murphy ('24) is a natural leader. Both on the marching and field hockey fields, Murphy can be seen directing her fellow team members either conducting the band or helping people fill the space during games.
Despite her involvement in the marching band season, Murphy states that the drum majors, the role she plays, don't have as much of an active role during concert season as they do in the fall.
"In marching band season, it's a lot more responsibility, more personal, more musical; but we don't do as much during concert season," Murphy said. "Being a drum major is more of a marching band thing." 
The band had a great show this year, titled "Light up the Sky," which included songs by Fall Out Boy, Kanye West, Coldplay, and Katy Perry. When they performed at the annual Marching Band Exhibition, the Pride of Chelsea had a special surprise at the end of their show: fireworks!
"Finally getting our show in a good spot was a great feeling. People were getting more and more excited about performing the more we improved," Murphy said. "The fireworks were a really cool touch."
To add to her already busy fall, Murphy was voted captain of the JV field hockey team that year. She, along with several other teammates, had to split up both band and field hockey practice times in order to balance the two. Despite this, Murphy believes that both she and her teammates improved this season.
"The season went well in terms of games, of course, but we as a team also improved in our skills, confidence, teamwork, and leadership," Murphy said. "We have a good chance of getting to the State Finals next year [because] we have a really good bond and we work together well."
Despite being "known" for her involvement in marching band and field hockey, Murphy takes part in many other activities, including Link Crew, Science Olympiad, dance, and more.
 "I feel very fortunate for the opportunities that I'm presented with," Murphy said. "[However], I wish people knew that there is more to me than just band and field hockey."
Leave a Comment
About the Contributor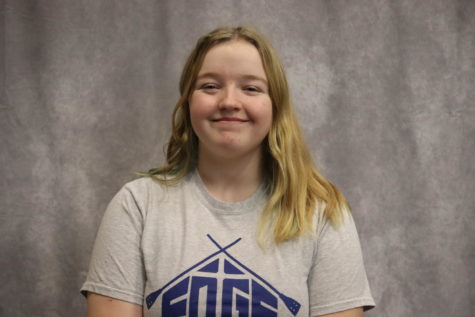 Emma Woodard
Emma enjoys cuddling with her dogs, watching her favorite crime shows, and is always down for a good mystery novel. She is also a Disney kid at heart,...