Are CHS College Visits Helpful?
With the start of senior year for many Chelsea High School students, comes the time to start thinking about their next steps. For some it will be going into the workforce, for others, it might be taking a gap year. But for the majority, it will be going off to college next fall. 
Choosing what college is right for you can be a difficult process, but CHS tries to make it easier by hosting college visits that students can go to during the school day. This way, students don't have to take a day off to visit colleges, which is helpful for students who have busy schedules.
Many students often go on visits to get a good idea of what the school they're interested in is like.
"I like going to them to learn more about what options I have in the future," senior Gabrielle Bolt said. "It gives you more perspective on where you want to go."
Others might just like being able to get questions answered about things that might not be talked about in a normal college visit.
"It's cool how open the representatives are to answering questions or getting you connected to people from the college," senior Riley Maciejewski said.
The visits are only around an hour long and in that time frame, the representative from the school talks about general information that is important to know about the college and allows students to ask about anything they want to know. This gives students the opportunity to learn about colleges they might not have considered before. 
"I never really thought about Western Michigan University, but it was very interesting," Bolt said. "The representative was very social, and she talked a lot more than all the other ones I've seen. More questions were being asked and answered which was helpful."
CHS tries to offer a wide range in the type of colleges that come for visits. Students will see colleges from all over the state, some of which you may have never even heard of. All branches of the military are also hosted by CHS throughout the visiting season.
"I like that a lot of different schools come to Chelsea," Bolt said. "Some of them are from out of state which is cool because you get a variety."
While many think that going to the visits is very helpful for picking out potential colleges, some disagree with that exact narrative.
"I think the visits are nice if you want to get an idea of what the colleges have to offer or how to apply," Maciejewski said. "But going to the college and seeing it for yourself would be more helpful before you make your decision."
Leave a Comment
About the Contributor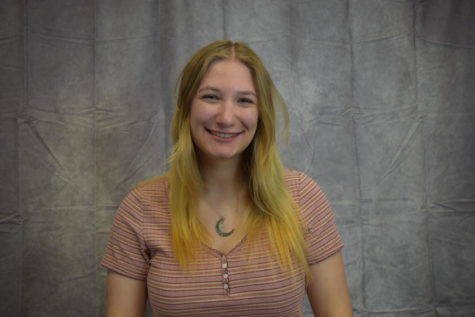 Annaliese Rivers
Annaliese is a Senior at CHS and this is her first year writing for the Bleu Print. Outside of writing, she enjoys napping with her dog, reading romance...