Bulldog of the Week: Abby Garrison
The arts are very powerful and can change lives in a minute. Freshman Abby Garrison has been in love with dancing and involvement with the arts since she was a child. Garrison's passion started in elementary, and she continues practicing daily to make her dreams come true. Being at Chelsea has shaped Garrison into who she is today and in return, Garrison brings creativity, happiness, and passion to CHS.
"I really like all of the friends I have here," Garrison said. "Everyone is really nice."
For Garrison, life at the high school is still new and confusing, but she has overcome some of the nerves of being a freshman. Garrison continuously strives to do her best in everything she does, especially when it comes to brightening the Chelsea community.
"I really wanted to do something in school like Key Club," Garrison said. "[However], I didn't want to do something that interfered with dance."
Garrison suffers from the same problem that many CHS students have: a lack of time. From being busy with activities and sports, many Chelsea students have to find ways to limit themselves to a few activities at a time while still striving to be part of the community.
"I joined Key Club because I thought it would be really fun to become more involved," Garrison said.
Involvement for Garrison is a critical attribute, and she hopes to be an engaged member of the school community for the next couple of years. Another part of Garrison's Chelsea community is Ballet Chelsea, where she spends much of her time outside of school, rehearsing for the annual shows and Nutcracker performance.
"When I figured out I was Marie, it was one of the best moments ever," Garrison said.
Marie is the main character in the Nutcracker. Being awarded such an important role, Garrison has massive point shoes to fill; resulting in more practice than ever before. While dedicating time to dance, Garrison must also balance school work and club activities which can be incredibly stressful at times.
"Finding a schedule helps me, especially with after-school activities, even though my classes aren't hard right now, but it's important to have balance," Garrison said.
Although Garrison has found time to be a part of many different communities in Chelsea, extracurriculars are not everything. 
"Don't let your activities take over," Garrison said. " Make sure you have time to do other things. Carve out time to spend with your friends and family."
Leave a Comment
About the Contributor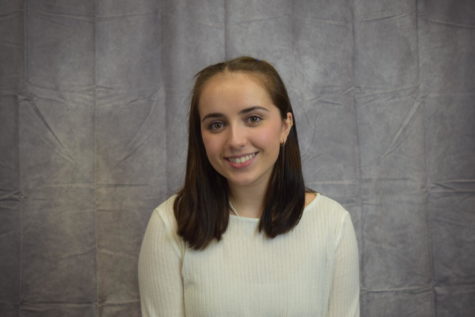 Brooklyn Nichols, Dept. Chair
Brooklyn is a senior at CHS, and this is her first year as Department Chair for feature stories. Outside of writing for the Bleu Print, she enjoys dancing...