Homecoming: Students' Opinions
The entirety of the Chelsea School District can agree that this year's homecoming and all of the events it included were noteworthy and will be remembered for years to come. 
Although the themes this year were well planned, some found them to be underwhelming and a little typical. 
"I thought the themes tied back nicely, but they were a little generic," Sarah Capper ('23) said. "But everyone could dress up to the themes which I feel like isn't always the case with other themes."
On the other hand, others thought the themes were unique and inventive.
"I enjoyed the themes this year," Caitlyn Ash ('25) said. "I thought they were very creative and were designed and executed well." 
All classes did extremely well dressing to the theme during the week, which earned a significant amount of points. 
"Almost everyone in all of my classes dressed up," Ash said. "That earned us a lot of points towards the rally."
Although nearly everyone dressed according to the themes, a large number of teachers forgot to count the students who were dressed up.
"My class did really well but some of the teachers didn't count, which cost us a lot of points," Capper said. "It was all kind of a mess." 
It was a hard process to ensure that all the homecoming events could be possible and many students participated to make this homecoming memorable and special for everyone. 
"I'm on the student council," Capper said. "I helped run the lunch games every day, helped decorate the hallway, and made sure that everything ran smoothly. I'm the lunch games chair, so I had to come up with a lot of the games." 
Many students were excited to get back to a sense of normalcy that had been put on hold due to the COVID-19 pandemic restrictions. 
"For a lot of us, it was our first real homecoming week in a while," Capper said. "It was nice to get back to normal." 
Several have found this year's homecoming dance to be a large improvement from the previous years. 
"It was very different from last year which was outside in the cold," Ash said. "I felt like I could socialize with more people I haven't seen in a while since we were all in one area. I really enjoyed that aspect of homecoming." 
Despite things appearing normal, there has been a huge controversy regarding the sophomores and their supposed win at the pep rally. 
"I think that the sophomores didn't actually win," Capper said. "I just think a lot of the senior's teachers didn't count." 
Most sophomores believe that they won spirit week but are sympathetic toward the senior's grievances. 
"I think we earned our spirit week and the powderpuff game," Ash said. "But I do understand why the seniors wanted to win or thought it was unfair." 
Like any event, there are some things that a few would choose to change. 
"If I were to do it over, I would have made a better way of counting spirit," Capper said. "That way, we would have gotten more points." 
Despite the negatives of the experience, most can agree homecoming was worthwhile and was something that students can look back and remember fondly. 
"Overall homecoming was very fun and energizing," Ash said. "It was a great start to my year." 
Leave a Comment
About the Writer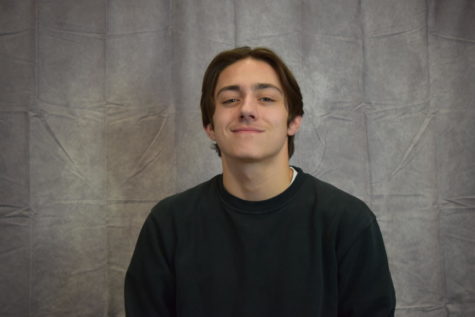 Cam Malone
Cam is a senior at CHS and it is his first time writing for The Bleu Print. Other than writing he likes to spend his free time watching movies, listening...