Wayne Welton Appointed as Newest Chelsea Board of Education Member
Wayne Welton was chosen out of ten candidates to be the newest member of the Chelsea School District Board of Education.
Welton has a lifetime of history with Chelsea, including graduating from Chelsea High School in the class of 1972. Post-graduation, he returned to CHS to work as a teacher for the school, educating on world history, health, and physical education. He also coached Chelsea baseball, football, and basketball. The following year, Welton became the athletic director.
Welton continued his work for CHS until retiring in 2011. During those thirty-three years of service, he touched the lives of many students and athletes00.
At the board meeting to appoint the new member, the candidates were given three minutes to address the board.
Welton shared his hopes to give back to this community, saying that, "If I had the opportunity to work together with the board and [Superintendent] Dr. Helber to form yet another championship team that would best serve our community, our students, our teachers, and our administrators, it would make me very proud."
Back in 2019, the Bulldog's baseball field was renamed in Welton's honor. More than two hundred people showed up at the ceremony.
"I couldn't be more happy, more proud, or more humbled," Welton told MLive after the ceremony. "Chelsea is a really special place and a unique community in the way it supports its schools."
Welton's seat will be up for grabs again in November when another election will be held. He stated that he hasn't ruled out running again in November, but he will need to reassess and make sure that he can commit. In the meantime, Welton is focused on making Chelsea the best that he can while sitting on the board.
Welton told the Chelsea Update that his primary agenda as a new member of the school board is "to make Chelsea proud of Chelsea [School District]."
Welton's Bulldog pride runs deep. Even after all these years, through a global pandemic, he takes pride in Chelsea and hopes to improve the district in these times of turmoil.
"I like to find the good in things," Welton told the Chelsea Update. "This is a crazy time we're living in, but we can find the good in the challenge. We can get information, use resources, and make decisions. Hopefully, they are the best ones."
Leave a Comment
About the Contributor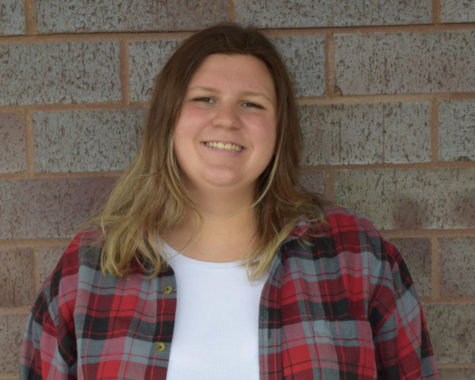 Gillian Blaszkowski, Community and World News Editor
Gillian is a senior and this is both her first year at CHS and on the Bleu Print. She spends her time acting, reading, and playing video games. She is...