A Look at Local Business Ink Frenzy
Travis Cox is a father of three, a Chelsea community member, and the proud owner of the custom merchandise store Ink Frenzy, located near Main Street.
"Chelsea is a great town, and I'm happy that I decided to raise my kids here," Cox said. "I love doing business with all the great people."
Part of what Cox loves about working in Chelsea is the community and connections felt daily, especially when starting and growing a new business.
"Working in Chelsea, I've noticed that all the businesses help each other out," Cox said. "I knew that I could count on people for support and ideas on how to grow the business [here in Chelsea]."
Although there are a lot of positives in running a small business, there are still a lot of challenges that come with the job.
"You make your own hours, that's fun until it gets busy and you're working [from] 8am to midnight to get everything done on time," Cox said.
Despite the everyday hardships, Cox loves facing the battles and thrives under the pressure of running a small business in a small city. Cox works hard to make his customers happy, takes pride in the work, and loves getting to see the joy that his family business can bring to the community.
Leave a Comment
About the Contributor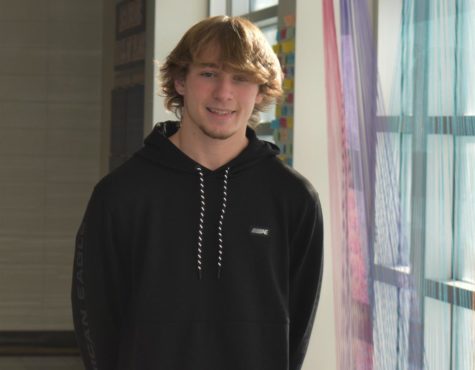 Chandler Cox, Bleu Print Staff
Chandler likes sports and food.