CHS Cybersecurity Course on the way to Being a State-Approved Consortium Course
The cybersecurity course at Chelsea High School is in the process of becoming a state-approved consortium course. On Thursday, November 18th, the Advisory Committee for the cybersecurity course met for the first time. The members of the committee included multiple different professionals from the cybersecurity industry, as well as representatives from CHS.
"We are looking to serve every student," Cybersecurity teacher Jason Rickli said during the meeting. "The goal for this program is to prepare students to head into higher education, as well as preparing them for the workforce."
The committee went over the current outline of the course and gave insight into the strengths and weaknesses of the course.
"We are ready to add things to the course, to take things away from the course, anything to make sure that students are prepared to work upon completion of the course," Rickli said.
This development would open up the course to students from nine different districts, bringing students who have a passion for cybersecurity to Chelsea.
"We are feeding the pipeline of talent," South & West Washtenaw Consortium (SWWC) Executive Director Ryan Rowe said.
Being state-approved will not just bring courses to new students, but being a Career and Technical Education (CTE) program will open the doors to more funding.
"Various means of funding will be available once the program is state approved," Rowe said.
In today's digital age, cybersecurity courses are essential to education. According to site Cybersecurity Ventures, there will be 3.5 million cybersecurity job openings in 2025.
"We are excited about this opportunity," Rickli said. "I can't wait to see all of the young adults that we are sending into the world educated and ready to work."
Leave a Comment
About the Contributor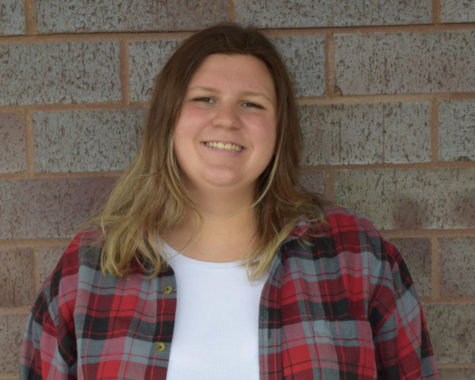 Gillian Blaszkowski, Community and World News Editor
Gillian is a senior and this is both her first year at CHS and on the Bleu Print. She spends her time acting, reading, and playing video games. She is...