Movie Review: The French Dispatch
Wes Anderson's release of his newest comedy-drama, The French Dispatch, has fans running to buy tickets. The film has been widely praised for its beautiful color palettes and careful cinematography.
Set in a fictional town of Ennui-Sur-Blasé in France, a newspaper known as "The French Dispatch" was founded by one Arther Howitzer Jr. who suddenly passed away from a heart attack. This gives the staff of the paper the task of sending out the final edition of the weekly magazine and takes the viewer on a journey through three separate stories.
The first story follows Moses Rosethanler, a man who is living a life sentence in a psych ward prison for committing homicide. Crazy as he may be, he creates brilliant art and captures the attention of an art representative who shows his work to the world.
The second story centers on a student protest in Paris, 1968 with a boy named Zeffirelli as a revolutionary (played by Timothée Chalamet), and Lucinda Krements, a writer for "The French Dispatch," who ties herself into the narrative.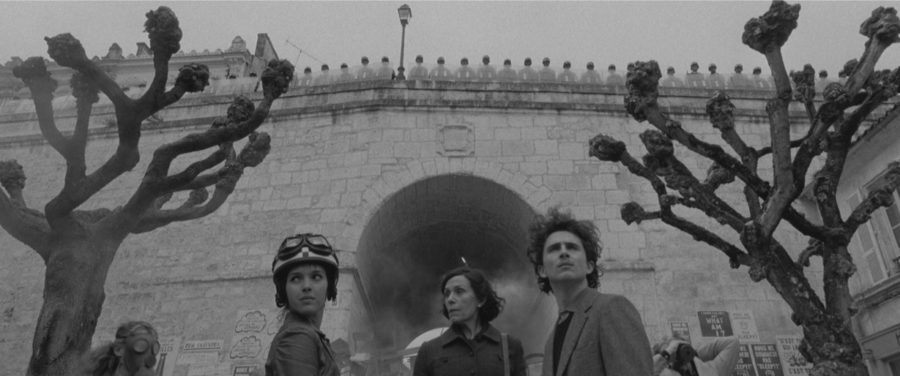 The third and final story is about writer Roebuck Wright who recounts his experience dining with the Ennui Police Commissaire, prepared by the well-known Chef of Police Lt. Newscaffier. Wright describes to the Dispatch how during this dinner, trouble arises and has everyone running in circles.
The French Dispatch is a film that gets your mind in motion; it explores the lengths between loneliness and love and takes one on a journey of journalism. As each character has layers and flaws, the viewer starts to truly comprehend the character's intentions and the complexity they bring to the plot. For anyone who looks for the deeper meanings and comprehension of a film, I highly recommend they watch The French Dispatch.
Leave a Comment