Take a Stroll Through SculptureWalk Chelsea
Every year, sixteen new sculptures are installed in Chelsea's outdoor art gallery, the SculptureWalk. This rotating gallery puts out a 'Call for Art' each year for new sculptures to be displayed all over town.
"Public sculpture in particular has a way of transforming a previously familiar and overlooked place into an 'art' space," Visual Arts Coordinator Crystal Scott said. "Now anything around it changes, and becomes a part of it."
There is a piece of art for everyone, it is only a matter of exploring beautiful downtown Chelsea to find the one for you.
"I hope that everyone takes a minute to mentally absorb some of these works of art, as there is a wide stylistic variety this year and absolutely something for everyone," Scott said. "It's okay to adore a piece of art and equally okay to hate it."
The art installed this year features sculptures from artists of all walks of life.
"We have a couple renowned professionals with large portfolios and high demand," Scott said. "I also love 'Broken Dreams' by Dave Tonegatto because he is a new and emerging artist, as well as the light feature."
This piece is a milestone for SculptureWalk as it features light, making it the first multi-media sculpture to be installed in this unique gallery.
"The biggest challenge is making sure each selected piece is physically appropriate for a chosen location," Scott shared. "Placing the artwork is kind of like a brain teaser, starting with the obvious placements and working my way down from there."
The art is placed around town in appropriate locations for the content. Scott works hard to make the art match the 'vibe' of the surrounding environment.
If students want to get involved with Chelsea Area Festivals and Events they can email [email protected] for information on SculptureWalk Chelsea or [email protected] for general inquiries.
"One of the simplest and most beneficial ways to help is by following us on social media," Scott said. "Sharing our events and opportunities spreads our mission, and ultimately helps to support local culture!"
Leave a Comment
About the Contributor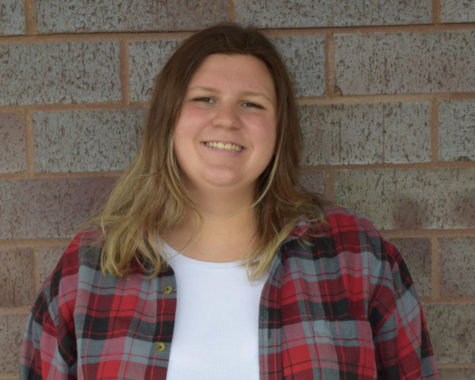 Gillian Blaszkowski, Community and World News Editor
Gillian is a senior and this is both her first year at CHS and on the Bleu Print. She spends her time acting, reading, and playing video games. She is...