Homecoming 2021: What's Happening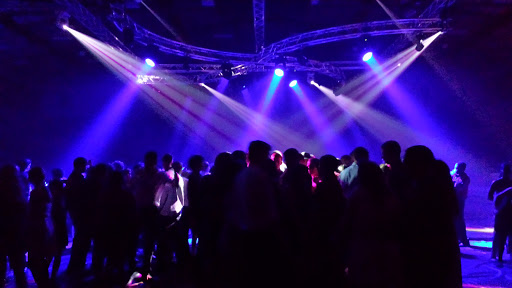 After not having the annual homecoming dance last year, this exciting event is back at Chelsea High. Chelsea will be the first district in Washtenaw County to have a homecoming dance this fall, and as expected, some changes will be made from previous years, including holding the dance and pep rally outdoors.
This year's homecoming dance will take place on Saturday, September 25th from 8-10 pm. Different from previous years, the dance will be held on the football field on the turf, with rules in place such as no heels that could penetrate the turf and no food or drink on the field. Principal Mike Kapolka says the change is necessary to ensure that the event runs safely and smoothly.
"The biggest reason we are doing it outdoors is so we can actually have a dance and so that students don't have to wear masks to do it," Kapolka said.
The pep rally at the end of the day on Friday will also be held at the football stadium. After having an assembly schedule for the day, students will walk across to the WSEC and participate in the pep rally there.
Theme
The theme for homecoming this year is "Mario Kart," a classic video game that brings back nostalgic memories and is still popular among high school students.
"We wanted to have a theme that everybody could relate to and that would be fun and light-hearted after the crazy year we had," Student Council member Lily Snyder ('24) said. "Mario Kart fit this idea for us and provided good options for hallway decorating."
The hallway themes are different Mario Kart tracks. Freshmen are Rainbow Road, Sophomores are DK Jungle, Juniors are Moo Moo Meadows, and Seniors are Koopa Troopa Beach. Members of the student council have indicated that the hallways are to be well decked out in decorations; COVID destroyed some school spirit so council is doing their best to restore it.
Spirit Week
With the homecoming dance in action, the traditional spirit week has returned as well. With some changes from the last homecoming in 2019, spirit week is now back to normal with each day having a school spirit theme as listed:
Monday: Jersey Day
Tuesday: PJ Day
Wednesday: Class Themes
9th: Rainbow Road (Rainbow)
10th: DK Jungle (Animal Print or Safari)
11th: Moo Moo Meadows (Black/White)
12th: Koopa Troopa Beach (Beach-themed)
Thursday: Throwback Thursday
Friday: Blue & Gold Day
PJ Day and Class Theme Day are being put back into the spirit week after being thrown out in 2019. The substitutes from the last homecoming were Tik Tok/Vine Day and Greek/Frat day. The student council decided to try and make the spirit days as normal as possible this year and wanted to go with an original schedule for spirit week.
Lunchtime Games
This year lunchtime games, where grades 9-12 compete for points towards a school competition, are also making a comeback. Starting off the week, Monday will be a paper airplane competition in which a participant from each class will compete to see who can throw a paper airplane the furthest. Tuesday will be a giant Kahoot for every student to participate in, quizzing participants on their knowledge of classic video games.
Wednesday will be a cup stacking relay, with classes competing to see who can stack cups the fastest. Thursday will feature a game never seen in Lunchtime Games before—a MarioKart race. A Wii Console will be hooked up to a projector so a competitor from each grade can compete in the race. Finally, to round out the week, Friday will be the traditional human pyramid.
Dates and Times
During homecoming, there will be various other events coming back that did not happen last year. Powderpuff football will be on Monday at 7 p.m. which is a game where each grade fields a team of girls to play flag football in a tournament style. On Friday, voting for the Chelsea Excellence Award will end, then after the assembly schedule will be the pep rally. Between 4 p.m. and 5 p.m. the floats will line up and begin moving for the homecoming parade. After the parade will be the home football game against Adrian at 7 pm. The homecoming dance will be finishing off the week taking place at the football field from 8-10 pm on Saturday.
Despite minor changes, homecoming should still turn out to be a blast for the whole school. This year's homecoming marks an awesome time of school spirit as well as the beginning of a new school year full of endless possibilities.
Leave a Comment
About the Writer
Grace Ratliff
Grace is a junior at CHS and this is her 2nd year writing for the bleu print. Outside of writing she enjoys playing competitive soccer and doing puzzles.