Album Review: Sour by Olivia Rodrigo
Olivia Rodrigo's new album Sour is just as much of a hit as her previously released songs "drivers license" and "deja vu," though the rest of the album has a slightly different style, like her third single released just days before Sour, "good 4 u."
The album overall is a good mix of slower sad songs such as "happier" and faster-paced relatable ranty songs like "brutal." I wouldn't call the album empowering, but I do think the songs explore a wide range of emotions from nostalgia to anger and let people know they are not alone in having those feelings. 
Outside of being a musician, Rodrigo is a Disney+ star who was rumored to have been dumped by fellow cast member Joshua Basset who was seen with the assumed "blonde girl" in "drivers license" Sabrina Carpenter. Regardless of if the rumors are true, Rodrigo defies some Disney stereotypes by creating music that is more independent and not much like the music other girls have put out while acting for Disney. Rodrigo captivates listeners with a wide range of notes, background music and hard-hitting lyrics that show her struggles and help listeners get through their own.
You don't truly know Rodrigo's music until you are driving down the backroads solo or with a few friends scream-singing along with tears running down your face. With lines like "I'm not cool and I'm not smart and I can't even parallel park" and "she's beautiful, she looks kind, she probably gives you butterflies," how could anyone make it through the whole album without feeling anything or drying wet eyes?
Olivia added a lot of good songs to her library with this album, but in my opinion, none were as good as the three songs that came early, even after listening to them on repeat since their release. Regardless, if you feel like singing along to a catchy tune or having a good cry, I recommend checking out Olivia's first full album Sour.
Leave a Comment
About the Contributor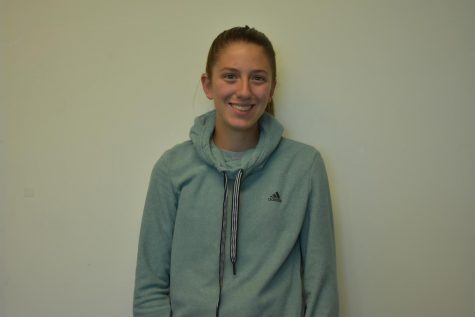 Natalie Davies, Bleu Print Staff
Natalie Davies is a senior at Chelsea High School. This is her third year with the Bleu Print. Outside of writing and editing, she enjoys running, reading,...