#WhyYouMatter Kicks Off its Fifth Year
#WhyYouMatter, a program created in the hopes of fostering a positive school environment, aims this year to make sure all students realize that they are important. Students were encouraged to think of one reason why they matter and get their picture taken with that reason written on a white board.
"If anyone is struggling, I encourage them to think about what their friends and family might say about them," program advisor Laura Naar said. "This has been a very trying time and it is important for us to talk about it." 
Why You Matter started five years ago after Chelsea High School lost three students in one year. Since then the program has created several different art projects with a new central theme each year. 
"We knew everyone was hurting, but we didn't know how to make sure everyone was okay," Naar said. "We decided to use art to talk about different topics related to mental health and well being."
While the current school setup made it difficult to make sure each student had the opportunity to have their photo taken, it was important to Naar to have every student offered the opportunity to participate. 
"We want everyone included," Naar said. "Once we have photos from as many staff and students as possible we will print them out and put them on the walls of CHS."
Especially during a pandemic, coming together as a community can be hard, and #WhyYouMatter aims to bridge that gap. According to Naar, 95% of this year's campaign was fully based on the help of students.
"Many of us only see black boxes on zoom these days, so it will be nice to see everyone's faces," Naar said. "We want to empower the members of our school community to love themselves and others a little more through every project."
Though this year looks a lot different for #WhyYouMatter without the school-wide assemblies and the following in-person classroom discussions, the purpose behind the campaign remains the same.
"You can ask a student what score they got on their last test, how many likes they got on their last social media post, and they can answer immediately," Naar said. "But when you ask them why they're important, they stop in their tracks. Our goal is to help students find their answer to that question, to help each one of us find out why we matter." 
Leave a Comment
About the Writers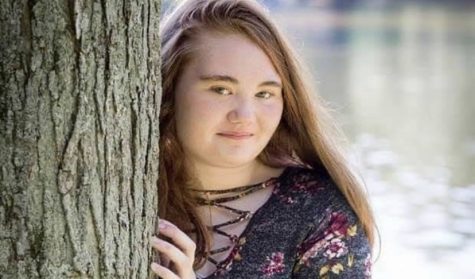 Ashlyn Kasper, Bleu Print Staff
Ashlyn is currently a senior at CHS and this is her first year with The Bleu Print. She enjoys nature, loves going on walks, and loves being in school....
Sophie Stone, Bleu Print Staff
Sophie is a freshman at CHS. This is her first year writing for The Bleu Print. Outside of writing, she enjoys playing soccer, baking and spending time...