Link Crew Pushes Past Pandemic Problems
This year, like many other programs, Link Crew was forced to completely change the way they typically operate. They had to find ways to adapt what they would typically do in person to be all virtual.
"The biggest change came in August, when we typically run our Orientation in the gym with 200-plus students in attendance," Link Crew advisor Bil Arons said. "Because of the pandemic, we shifted Ninth Grade Orientation online to a Zoom format. It was much shorter, with less full-group activities." 
Link Crew leaders also had to adjust to these changes to help the freshmen still feel comfortable as they started this year.
"It was really different from what we'd normally do," Link Crew leader Parker Olk ('22) said. "But we've all been doing our best, and hopefully the freshmen still felt ready when they started school."
Link crew is a national program, so the curriculum changes were made for them. Link Crew Advisors Ms. Knop, Mrs. Popovich, Ms. Wismont and Mr. Arons were all able to work together to adjust to the new curriculum.
"I feel really lucky to work with such resourceful, creative problem solvers," Arons said. "We had a lot of meetings about logistics and issues that would come up, such as how to quickly sort 250 students into breakout rooms for Orientation and those sort of things. It all came together nicely, with a few glitches, but there's always a few glitches."
Throughout the year the leaders have been able to stay in touch with their ninth graders through small and large group activities, including a Zoom game day that took place in January. 
"I think [Link Crew] definitely made us feel more comfortable with going into and being in high school even with covid," freshmen Lainey Smith said.
Link Crew will begin recruiting for the 2021-2022 school year after spring break.
Leave a Comment
About the Writer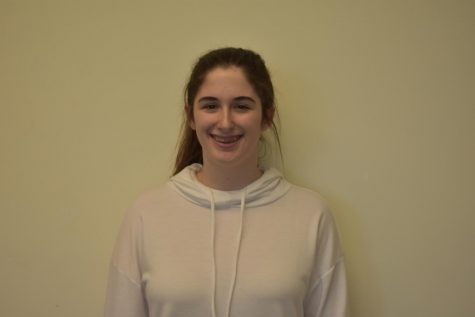 Isabella Treglia, Bleu Print Staff
Isabella is junior at CHS. She's on the swim team and she plays water polo. In her free time, she enjoys baking and spending time with friends and family.