Men's Swim and Dive Starts Season
The boys swim and dive team competed in its first meet January 28th and is currently 0-3.
Swim and dive was one of the few winter sports who started competition before this week. Swim has been able to practice and compete before many other winter sports because it is a noncontact sport with lower risk for COVID-19 spread.
"I am happy we have been able to compete, especially when other sports haven't been so lucky," Augustine Alafita('24) said. 
The team's season was supposed to start shortly after Thanksgiving, but it ended up being pushed back until January 18th because of COVID-19.
Some of the main differences between this season from the last seasons is the mask aspect of it. Swimmers don't have to wear a mask when they are in the pool, but the moment they get out of the pool, they are required to put one on. Another difference is the amount of practice.
"We are practicing a lot more than we would have if the season started in November," Jack Leissner('24) said.
On January 28, the team had their first swim meet of the season against Adrian high school. The Bulldogs fell short to Adrian 102-73 after putting up a good fight.
"It was great to be back in race mode tonight," @ChelseaSwimDive tweeted. "Lots of great individual performances to start the season after 8 days of practice. Overall team loss, but lots to build on over the next 6 weeks!" 
The Bulldogs swam against Dundee and Trenton on February 2nd. Though they lost 111-74 and 112-74 respectively, @ChelseaSwimDive tweeted, "The Dawgs come up short, but swam great! Tons of time drops after only two days of practice since the last meet."
The team is continuing to practice hard to make sure the swimmers and divers are prepared for all of their upcoming meets, the next one being tomorrow against Pinckney and Mason.
Leave a Comment
About the Contributor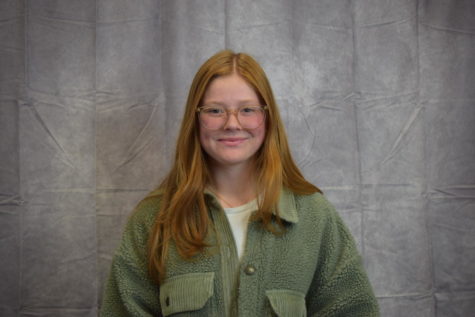 Allie Browning-Perry, Dept. Chair
Allie is a junior and has been writing for the Bleu Print since her freshman year. Outside of writing stories for the Bleu Print, she enjoys playing soccer...