Larry King's Impact on Broadcast Journalism
Larry King, TV and radio broadcaster, died at 87 years old on January 23. With no more Larry King in the commentating stratosphere, traditional media continues heading more towards a new landscape. King's career reflects this synonymously with his ability to adapt under whatever technological environment he was broadcasting. 
King started his career in broadcasting in 1957 Miami, working as a radio host and he continued working in radio until the mid-1970s. Then, in 1978, King received his own TV show, The Larry King Show, where he answered calls from viewers and conducted interviews with prominent guests from various fields and backgrounds. He eventually joined CNN in the early years of the network and was affiliated with them up until 2012, producing Larry King Live from 1985 until 2010. In more recent years, King had transitioned to more online-based content with his popular web show Larry King Now. King was very prominent in all sorts of media, writing frequently for USA Today and appearing in several shows and films such as Bee Movie as well as participating in a few infomercials. 
Before Larry King succumbed to sepsis, the prominent journalist survived a heart attack and stroke, and had a tumor removed from one of his lungs. After contracting COVID-19 sometime in December 2020, then recovering from it, King's seventh wife, Shawn Southwick, revealed that he had passed from sepsis as a complication of his run-in with the coronavirus. 
With Larry King out of the picture, a void has been left in the broadcasting industry, where King greatly influenced how reporters and journalists approached the interview process. Holding interviews with all manners of people, his noninvasive questions led to comfortable and open interviews with some very interesting and important people. From conspiracy theorists to comedians, the extremely iconic and prolific journalist had more than 30,000 interviews under his belt. 
Due to King's ability to stay relevant, the man was always able to contribute and influence whatever medium he was working under, whether it be radio, television, or digital media.  In his absence, we'll continue to see popular media shift and change, but it will lack his cross-platform perspective.
Leave a Comment
About the Contributor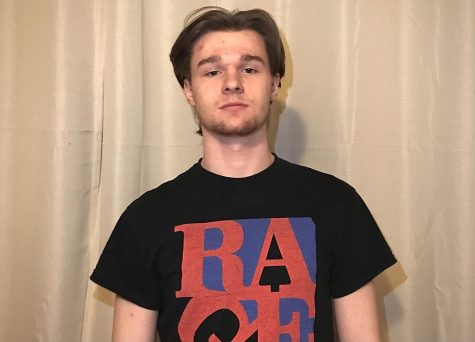 Cameron Griggs, Bleu Print Staff
Cameron is a senior at CHS, and this is probably his second year maybe writing for The Bleu Print. Outside of writing he enjoys foolin' around, the fine...