Blue & Bold: Busy Beekeeper Mrs. Lantis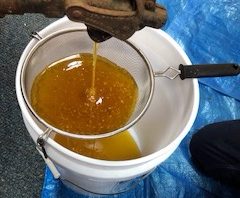 Young 5s teacher Mrs. Sandy Lantis has had a love for beekeeping ever since her father started doing it 40 years ago.
"My dad went and helped another beekeeper, and he found it so fascinating that he started doing it the very next year," she said.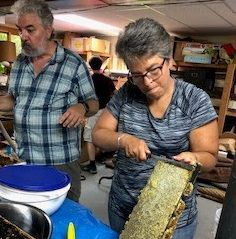 Harvesting honey has become a tradition in her family. Every fall, around her dad's birthday, they go to his house and all harvest the honey.
"All of us kids would come over and it just kind of became a birthday event," she said.
Harvesting the honey requires all her family members because there are so many different tasks that need to be completed.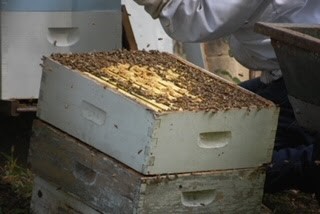 "We have to take the top off of the hives, we have to put some stuff on them so the bees go down into the hive, and we have to have somebody vacuum the hives before we remove the caps," Lantis said.
Every year they get about 100 pounds of honey from the beehives. 
"The beautiful thing is we really don't have to do any of the work, the bees do all the work," Lantis said.
With the honey and wax they collect they're able to make many things, including food and crafts.
"Sometimes we make lip salve, sometimes we make some candles," she said. "But, of course, the honey is delicious to on toast or on homemade bread"
She enjoys spending the time with her family when they all get together to collect honey.
"We all have a nice lunch together," she said. "We all make fun of our bee suits and how we look in them."
Leave a Comment
About the Contributor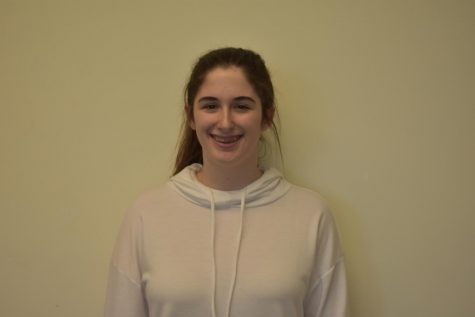 Isabella Treglia, Bleu Print Staff
Isabella is junior at CHS. She's on the swim team and she plays water polo. In her free time, she enjoys baking and spending time with friends and family.