New Year, Same Plague
Note: The following is a piece of satire, but the ideas behind the piece are all too real…
When the ball dropped in 2020, so did everyone's expectations for a good year. But we've made it to 2021, and with the potential to go to school in-person next week, it's already so much better.
With the new year comes new social distancing guidelines for going back to school. One big difference is that hallways have been turned into one way streets.
"I am in a big step challenge right now, so walking around the entire school to get to my class that is located directly next to my class the hour before will help me expand my virtual trophy case," a sophomore who got a Fitbit for Christmas said. 
Along with regulations on the directions students can walk, only three people will be allowed in the bathroom at one time, which will be a stark change from pre-Corona times where three people shared one stall and three more tried to get in and get out before a fruity-smelling cloud covered them.
"Social distancing guidelines will not only stop the spread of the virus, but also the serious vaping problem in our school," one senior predicted.
In order to enforce this, there will be live trackers on all bathroom entrances that will set off the fire alarms when more than three people are in there at the same time. Teachers are asked to limit their students from going during class by making them fill out a Google form ranking how bad they need to go on a scale of 1-5, one meaning wait until there are people lined up outside the bathroom during passing time and five meaning it would be more of an emergency if you weren't allowed to go than if you did with three other people in there.
Along with the guidelines comes the excitement to be together again, even if no one can get closer than six feet apart and half of the school will still be at home. One eager teacher has already screenshot and printed out all of her students' Zoom profile pictures and virtual backgrounds so that she will know which black box her students are when they meet for the first time face-to-face.
"I am excited to finally make connections between which students do—or don't do— which work like in previous years and not just ceilings and initials and their Google Docs." she said. "Going from seeing none of a student's face to half of it behind a mask will be such an upgrade."
Though it may seem anything beats breakout rooms when it comes to group work, trying to hear classmates from six feet away without being able to read their lips when the whole class is yelling in separate groups might prove to be worse.
"I'm genuinely curious what will happen when nothing is left to say," one freshman admitted. "We won't be able to just turn off our cameras and mics and scroll through Instagram while we wait for the teacher to bring the class back together."
For student-athletes on fall sports teams that still haven't finished their seasons, 2021 will be a year of closure. They are expected to finish their seasons sometime by the end of the year, as the state is currently funding COVID-19 testing for these athletes and the MHSAA is pushing for them to be next in line to get the vaccine.
"It's really important we keep these student athletes happy," explained the director. "That's why we keep giving them hope that we will finish the season and are now allowing them to get a week to practice in the snow after weeks of being apart before throwing them into the most important games of their seasons." 
No matter if students go with the cozy casual clothing most wear on Zoom or go all out to look their best for the first day back to the building or back online, all will want to see their friends, even the ones with last names that aren't anywhere close to theirs alphabetically.
Though the task force will probably decide to continue to push back the date Chelsea High School goes back to hybrid for weeks at a time, it might be for the better.
Leave a Comment
About the Writer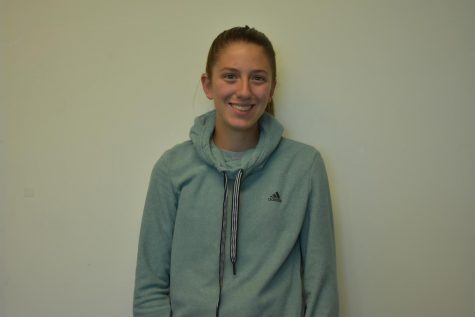 Natalie Davies, Bleu Print Staff
Natalie Davies is a senior at Chelsea High School. This is her third year with the Bleu Print. Outside of writing and editing, she enjoys running, reading,...