2020-21 Student Council Results Are In
Student Council election winners have been announced, along with the results of a three-way tie between senior class representatives. Student Body President-Elect Peggy Smith ('21) is already planning for the upcoming school year.
"I have lots of goals for next school year," she said. "Last year, we all worked hard on our fundraising initiative, and I hope that we can keep that same drive as a group. Also, I want to work to make Council a less exclusive group. The student body has leaders they can trust, and we just need to make sure we, as representatives, speak for other students and their hopes, not just our own."
Cabinet Officers
Student Body President: Peggy Smith ('21)
Student Body Vice President: Michael Struk ('22)
Student Body Secretary: Erin Dusenbury ('22)
Student Body Treasurer: Stella Moore ('22)
Senior Class ('21)
Class President: Sierra Martinez-Kratz
Lauren Allison
Zack Chalogianis
Evan Eidt
Jordan Fansler
Andrea Kowalski
April Montoye
Kate Vanderspool
Maddie Dunlap
Junior Class ('22)
Class President: Evan Sing
Sage Barney
Nina Faupel
Kate Gaiser
Lily June
McKenna Major
Sophie Mitchell
Elena Nestale
Kendall Spink
Sophomore Class ('23)
Class President: Benny Greenstein
Juniper Breese
Madison Majeske
Mya Purdy
Elijah Ratliff
Jordan Siefert
Laney Smith
Sierra Suntheimer
Sarah Tillman
Freshman Class ('24)
Class President: Keegan Van Batavia
Vice President: Isabella Murphy 
Secretary: Lillian Snyder
Treasurer: Addie McCarthy
Gabriella Basar
Trilian Krug
Caroline Knight
Jenna Ouelette
Grace Ratliff
About the Writer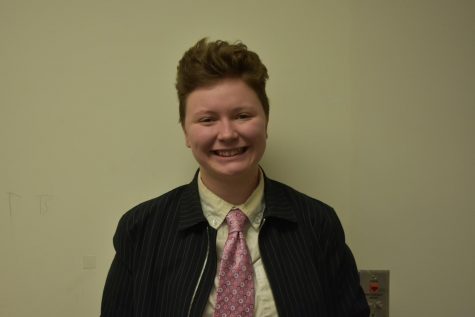 Matty Rosentreter, Managing Editor
Matty's the "Cool Editor" and has been with the paper since her freshman year. She's a senior who is too funny for her own good and spends almost...