Bulldog of the Week: Yui Furumi
Yui Furumi ('21) is an exchange student from Japan, experiencing new things, and excelling in the sports offered at CHS. 
Furumi played field hockey in the fall and enjoyed the team, but she especially loved her teammates. She said that being involved in a team sport is great because having people that who will guide you through the learning process and make you feel included really changes how you see a sport. 
"Coming from Japan, sports aren't that big there," Furumi said. "Most people are focused on studying and getting ready for university. Here I get to study and do sports together in a new environment."
Furumi is trying a new sport this spring: women's water polo. She said it's something she never thought of playing before but she wants to because her experience with field hockey was great. 
"I'm nervous about water polo starting, but I am going to put more effort into it than any of other new players," Furumi said. "I want to work hard and play harder."
Being a foreign exchange student, it's often hard to feel connected to peers around you. Yui's parents have encouraged her to do the things she has done, and they helped push her to play sports while she can. 
"When my mom and dad heard that I wanted to play sports, they were excited," Furumi said. "I never thought about playing sports, but they really made me want to do this and have fun with it."
Upon her return back to Japan, Yui hopes to go to university and compete in both field hockey and water polo.
"Being a student-athlete has led me to so many friendships with people I thought would never look at me," Furumi says. "Today I can call many of them my friends."
About the Writer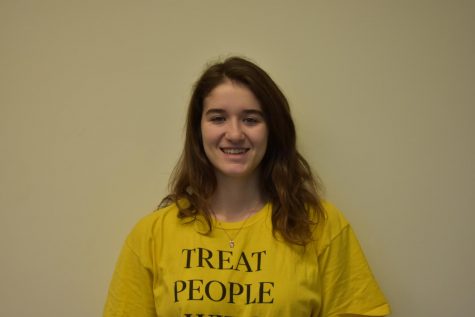 Fayth Frazier, Bleu Print Staff
Fayth Frazier is a junior at Chelsea High School, and this is her first year on staff. She is the Varsity and JV goalie for the Women's Water Polo team...