Athlete Spotlight: Sami Krakowiak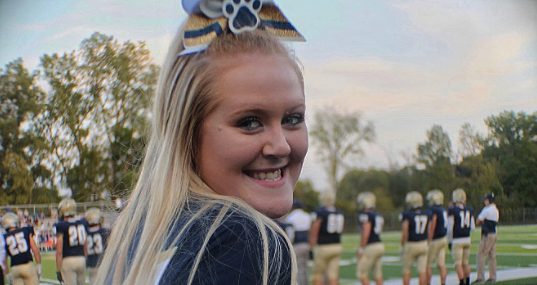 Cheerleader Sami Krakowiak ('20)  will leave a strong legacy at Chelsea both in and outside of cheer. 
Krakowiak has gone to Chelsea for three of the four years of high school. Her family has all gone to Chelsea and she wanted to follow in their footsteps, especially her mom's, passed away when Krakowiak was two.
"Ever since I lost my mom, I have wanted to do everything she did," Krakowiak said. 
Krakowiak is currently cheering on the 2019 sideline team and plans to do competitive cheer over the winter season, which would conclude her time on the cheer team for CHS. However, she is unsure about what the future holds for college cheer.
"I've been thinking about cheering at Eastern. But I'm not really sure if I want to do college cheer yet. I might do like the sideline, but I don't know that I will compete," Krakowiak said. 
Krakowiak believes that Chelsea Cheer is different from other cheer teams because of both the cheerleaders and coaches, along with the strong relationships everyone has with each other.
"In Chelsea cheerleading, you create a bond with these girls that is indefinitely unbreakable," Krawkowiak said. "It's absolutely amazing. Everyone pushes everything aside and you are like a family now. It's awesome."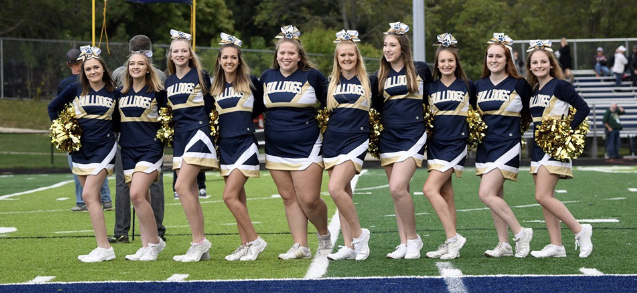 Krakowiak has had a spectacular senior season. She said it was not only great because of the team, but because of how exciting the games are.
"Senior season hasn't been too stressful, but it's been quite busy," Krakowiak said. "My favorite part of this season so far has been the homecoming game, it always is."
Krakowiak wants to become a registered nurse and then go back to get her Masters to become a nurse practitioner in hopes to open her own practice. She wants to give back to children with medical issues, and she would love to help them get better.
"I think college will be stressful, but I'll adjust over time."