The Best Restaurants in Town for Homecoming Night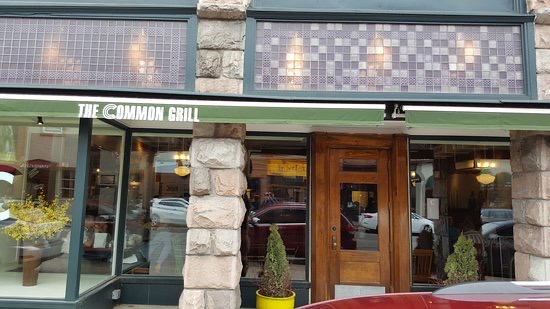 Homecoming night wouldn't be complete without a dinner out with friends or a date beforehand. While lots of high school students talk about going to Ann Arbor for dinner, there are plenty of fantastic places right closer to the school. Here are 5 places students are going to this Homecoming:
1. Common Grill
"I'm going to Common Grill because the rolls are bomb," Annestyn Law ('23) said. 
While it charges more than most, Common Grill is well-known for a reason. They have a variety of food ranging from meat to fish to vegetarian items. They have something for everyone and are great for a big group of people with a variety of tastes.
2. Smokehouse 52
"I'm going to Smokehouse 52 because I haven't been there,"  Evie Dowsett ('21) said.
Homecoming is a great time to try some place new with a group of friends, and Smokehouse 52 is the place to go if you and your friends love barbecue. The smokehouse is known and liked for its traditional BBQ slow smoke on site. While one of the pricier sites on this list, it remains reasonable.
3. Valiant
The newest edition in town is turning into a popular one. Located in the former Chelsea Grill's space, it offers great food at a good price.
"Valiant has great food and is close to the school," Zach Byerly ('23) said.
4. Aubrey's
"Aubrey's is amazing," Ava Mater ('20) said. "I really like the breadsticks."
Aubrey's is in downtown Dexter, so it's not as close as the other restaurants, but it has delicious pizza, bread sticks, and low prices.
5. Big Boy 
Of course a list of Homecoming dinner destinations would be incomplete without Big Boy, a Chelsea classic.
"I'm eating at Big Boy, because they have milkshakes and it's close to the dance, and it's cheap," Sarah Loring ('20) said.
Big Boy has a little bit of everything on their menu and is a popular location for school event nights in Chelsea.