Carson Robinson: A Hardworking and Dedicated Athlete
Carson Robinson is an all-around talented athlete. Coming from Stockbridge, MI, he decided to finish up with his academic and sports career in Chelsea for his sophomore through senior year. Though Carson was born with only one hand, he did not let that hold him back at a young age.

Robinson has been playing baseball since he was 5, and his love of the game expanded ever since. As he has grown through the years, his competitiveness has become more intense and, at the age of 13, he started to travel around the country to play and develop his game. By watching him play on the different smaller teams, coaches and players noticed the high skill level that he had exhibited. The travel team recruited him at a tournament and asked him to join their team. He earned a position on one of the top travel baseball programs in the country, where he happened to meet two of his best friends: Hunter Neff and Hunter Lay. "The team is composed of kids all throughout the Midwest and a few kids from Texas that fill in," Robinson said. We've beat teams from Puerto Rico, we've beaten teams from the Dominican Republic. We are a pretty successful team."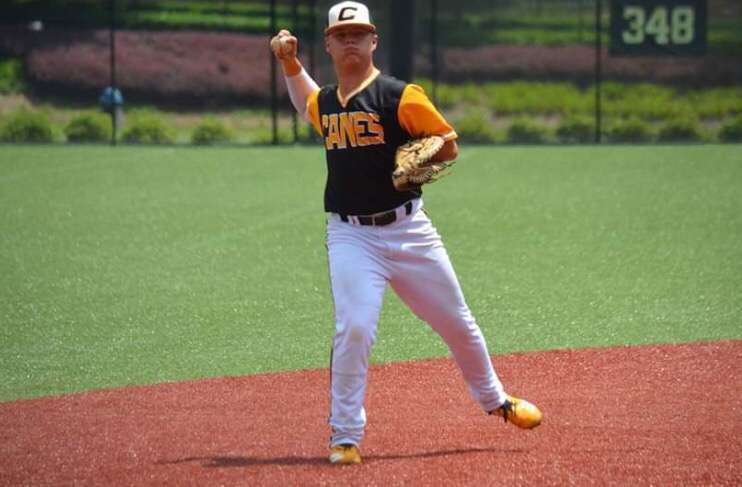 Although he has a limited use of his one hand, he plays at the same level as the others on the field and finds a way to accomplish the things he needs to get done to have a successful game. His technique is different, but sticking to his strong work ethic allows him to accomplish his goals.
Being primarily a first baseman as well as a pitcher, he has important roles to undertake, especially with handling the mitt. Starting with the mitt on his hand, he catches the balls coming at him, then following the transition he puts the mitt under his arm and proceeds to pull his hand out. The glove then flips over and he pulls the ball out, throws it, and then puts his hand back in and sets back up for the next play.
"If a runner is trying to take a bag, taking the glove off as fast as I can to throw him out is probably one of the hardest challenges I face when playing" he explained. "Even though I've been doing it my whole life, there are always times when it gets caught or the ball slides out, or something goes bad. I try to focus on that and try to make everything look as smooth as possible."
Robinson hits every day and easily states that that is his biggest strength. He just holds the bat and then places his arm on top of his hand as a stabilizer and describes that it's more of a push. "I hit every day just to make it where when I get on the field in a game, [I can react to whatever the pitcher throws]," Carson said. "He's going to throw me a fastball? He's going to throw me a curve ball? So I just have to react as I do in the cage."

Robinson indicated that opponents sometimes try to throw him off his game. "One of the hardest challenges I have been through is the mental part of the game," he said. He went on to say that by only having one hand, people try to get into his head and do stuff to rattle him. He combats this by "having a strong work ethic, sticking to your goals, doing what you want to do, and by focusing on your game, it helps a lot and you get done what you have to get done. I just have to keep my composure. It doesn't just apply to baseball. It's the everyday things too."
Before a game, he tries his best to mentally prepare himself, eat right, get focused, and get ready for the game ahead of him. He focuses on the small things in the game as well because he knows if you mess those things up they will come back and get you.

"As far as being a one-handed player, you just have to work hard. The way I look at it is that I don't think I would be as good as I am at baseball or at anything in life if I did have two hands, because I don't think I would work as hard as I have to, and I wouldn't have the work ethic to prove it doesn't matter what is wrong with you, or what you have that's different from others, you can compete at a high level and I'm doing that."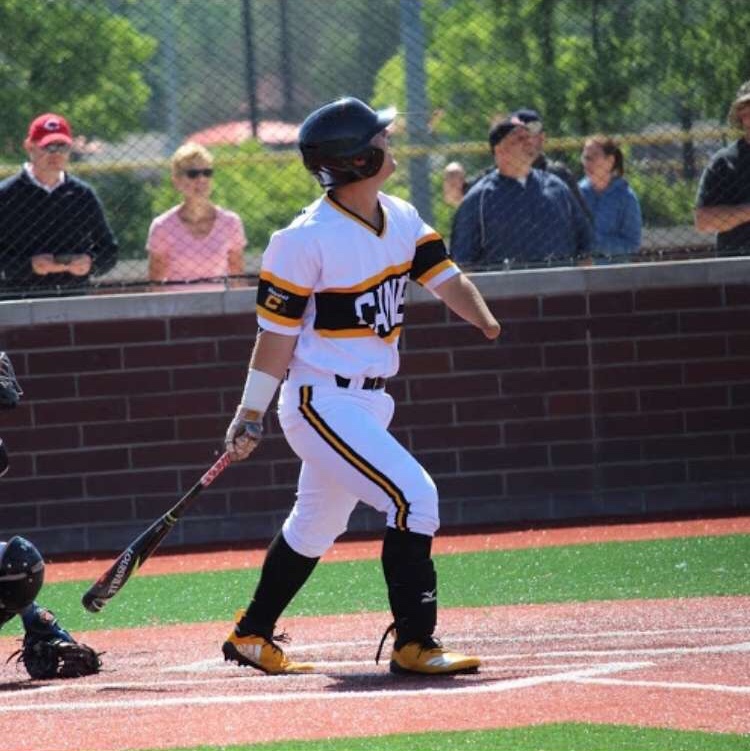 Robinson's teammates notice Carson's hard work on the diamond. "Carson plays with a lot of heart and energy. His work ethic definitely inspires me, he works harder than a lot of people. Even though he's obviously put with a disability, I think his work ethic is the reason why he is so good because he's had to work so much harder than other people" said Hunter Neff. "The fact that he doesn't ever ask for help with anything, you wouldn't even know he only had one hand with all the stuff he does" added Hunter Lay. Both Hunters have been playing with Carson for about 5 years now on both the school and travel teams and they have built a great friendship over the years. "Carson has such a great sense of humor, he's super funny, and again just that fire and energy he brings to the table is what makes it so enjoyable to play with him. We have been friends for a long time, and it's always fun and a great time playing with your friends. We've had so many great memories together on and off the field" Neff explained.

"Being as close as we are, being on the field together is a good and comforting feeling because you know you are there playing together and he's kind of like my brother," said Lay. He too explains how it is so inspiring everything that Carson is able to accomplish, and doesn't require help in order to get it done. "It's really fun playing with him and obviously we have gotten super close over the last four or five years." He said there may be a possibility of them being able to play together in college and he is excited to see if that works out, and that it would be fun to play if that possibility happens.

Not only does Robinson do amazing things while playing sports, but he takes these skills in his everyday life. He really enjoys working out for baseball and part of this consists of lifting. "I have a lifting prosthetic that goes on my arm and what it is is a full arm piece of carbon that goes up to my elbow and then from there it is like a suction cup that rolls up my arm so it doesn't pull off, and then on the end its just a metal clip that screws on the bar so I can do all the lifts." People all around him are constantly amazed on how he doesn't let anything stop him and continues to push himself constantly both physically and mentally, both in sports and in everyday activities that we may take for granted.

In his free time, Robinson will go fishing with both Hunters or his family members. "We usually are shooting bows or something related to hunting or fishing when we are off the field," Neff said. They travel down the different rivers on kayaks or a boat and catch the fish.

Carson enjoys being with his friends and spending time focusing on his baseball career. Through traveling around each summer, and never giving up on his dreams, he has been contacted by different schools to play for them. Because of this, he is committed to Southern Indiana University to play and develop the game he loves.