Athlete Spotlight: Jake Lee
Friday night lights are a big part of every high school student's life. It's exciting to see your friends play on the field and your team win, but it's even more exciting for senior Jake Lee. Every Friday night, Lee is putting his all on the field, fighting for the win. 
Sports have always been a huge part of Lee's life. From going to his first Michigan game at three years old to now, you'll never see Lee skipping college football Saturdays. 
"The Michigan Wolverines are my favorite team," Lee said. "They always have been and they always will be." 
When Lee isn't watching football himself, he's playing it. Lee plays corner on Chelsea's Varsity Football team, a position he's had since his junior year. 
"I've been a corner pretty much since either grade, but it wasn't until sophomore year it was the only position I played," Lee said.
Because being a corner is a very versatile position, it comes with a lot of responsibility.
"Corner is probably the hardest position to play," Lee said. "It's our job to make sure the other team doesn't get very far, it can get tough."
However, according to Lee, he wouldn't play any other position even if he could. 
"I like being able to see the whole field," Lee said. "You can make a play anywhere on the field which is nice."
Much like other sports, teamwork is a big part of the Chelsea Bulldogs' football team. Especially for Varsity, being able to work as a team is a huge contributor to their success. 
"I like being able to work well with all my friends," Lee said. "We're able to play great together and we spend a lot of time outside of football together doing other competitive activities as well."
Football isn't the only sport Lee plays. Lee has been playing baseball since he was about seven years old and has continued to play throughout high school. While baseball can be pretty exciting, nothing can beat football in Lee's eyes.
"Football just has a more extensive form of comradery," Lee said. "It's the biggest sport of all when it comes to depending on all the other guys on the team just as much as yourself."
Leave a Comment
About the Contributor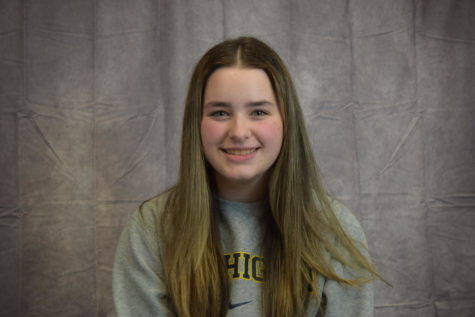 Jenna Lee
This is the first year Senior Jenna Lee is writing and doing social media for the Bleu Print. Outside of Bleu Print Jenna enjoys playing Tennis and working.