Libby Wacker was named Chelsea Community Fair Queen on Aug. 25 in the Multi-Purpose Arena. Crowned by 2022 Fair Queen winner Avery Beeman, Wacker received her title with much applause.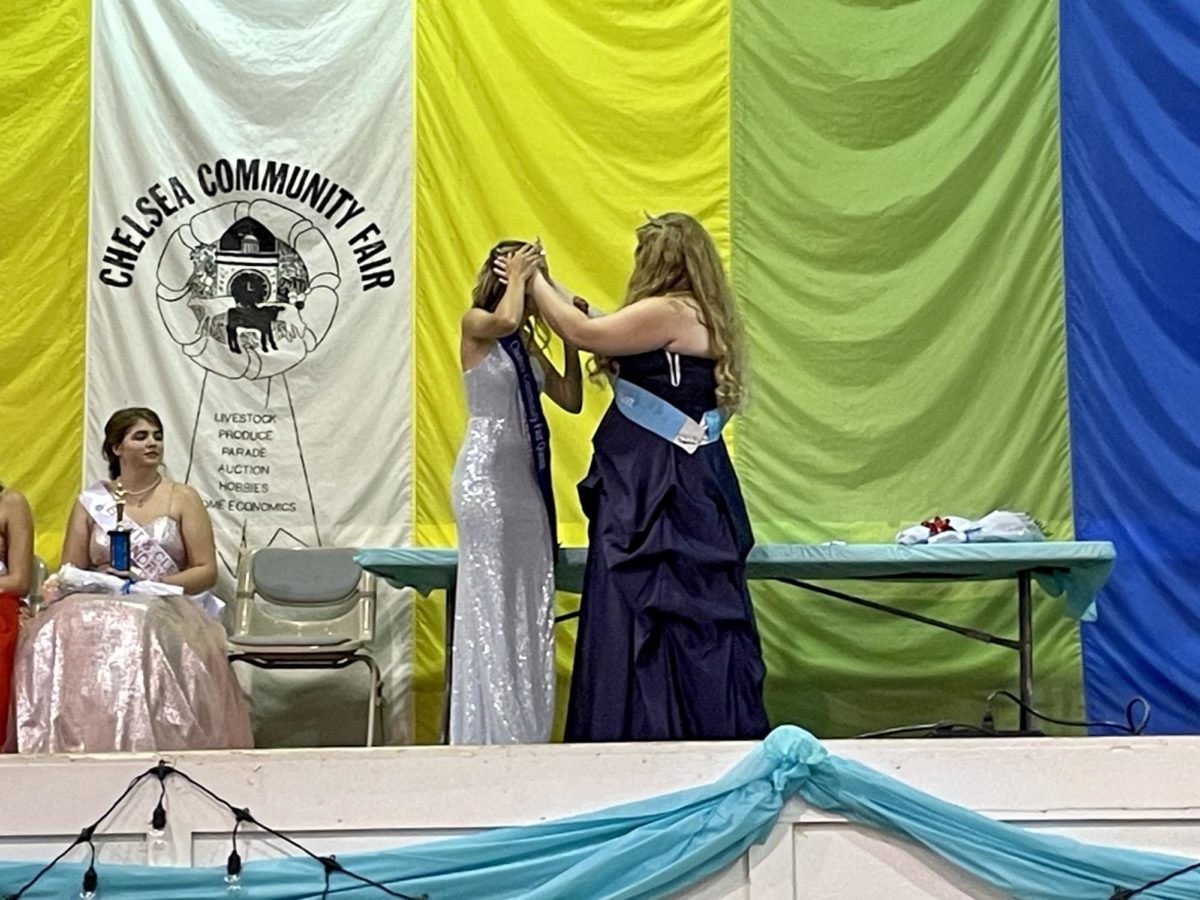 In addition to being crowned Fair Queen, Wacker earned the title of best talent for her performance in archery. With four balloons near a bullseye, Wacker effortlessly struck each balloon without any misses during the event.
Wacker is the daughter of Leslie and Jared Wacker and was accompanied by princess Emmy McDaniel. Her sponsor was Michelle Spiffy at Jiffy Cleaning. She is heading into her senior year at Chelsea High School, where she is involved in the Varsity Golf team. Outside of school, she enjoys reading, showing animals at the fair, swimming, and babysitting.
During her public interview, Wacker described her biggest accomplishment as winning the "Sportsmanship Award" from her coach during her junior year.
Wacker is no stranger to the fair. She has been showing animals from a very young age and has always looked up to past fair queens. She believes that her connections with the fair community and her experience in the arena with animals make her a fitting fair queen.
"As long as you work hard, be nice and respectful, and help people who need help, you will get far in the Chelsea Fair Community," Wacker said. "It's a very 'if you help me, I will help you' kind of thing. People who are rude don't get much help, so if you're on the nice side of things, you will be fine."
The program began with a lovely dance number by all the promising contestants. While perfectly in sync with the song "Cotton Eyed Joe," contestants were wearing matching turquoise shirts to fit this year's Ladies' Day theme. The barn was adorned with lovely decorations and seating arrangements faced a stage with twinkling lights and hay bales.
Reigning Queen Beeman sang "Taylor, the Latte Boy" and "Wishing You Were Somehow Here Again" prior to the contestant's talent show. Contestants then performed their talents, and princes and princesses were presented.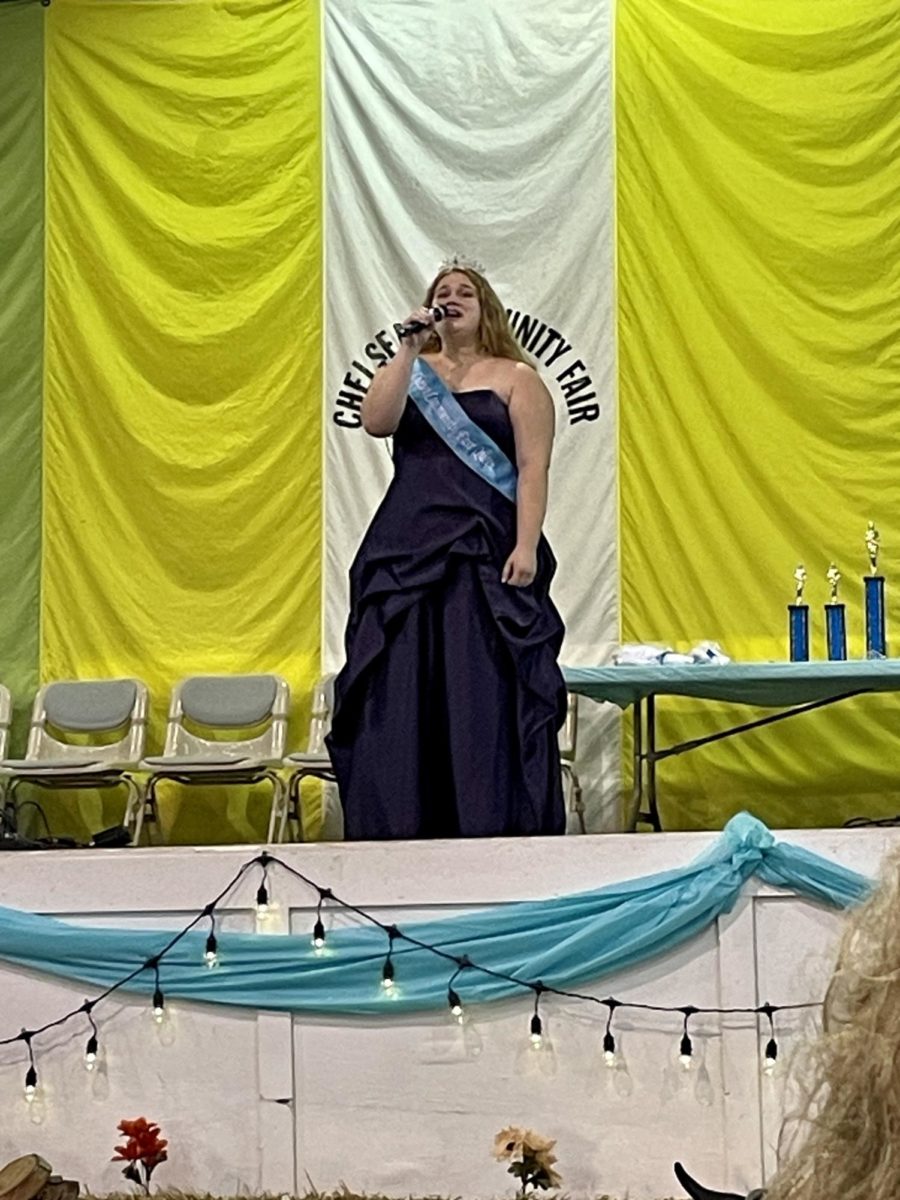 Contestants had the opportunity to answer some questions for a public interview before the winners were announced.
The winners were as follows:
Miss Congeniality—Maddie Krueger
Talent Award—Libby Wacker
3rd runner-up—Amber Konarski
2nd runner-up —Lily Jessee
1st runner-up —Lily Paddock
Fair Queen—Libby Wacker
Miss Congeniality winner Maddie Krueger was heavily inspired by her sister during this entire process. Krueger recited a poem for her talent, describing how she has been feeling after her sister's departure to college. Her parents are Holly and David Kruger, and her princess was Elosie Barczak. Her sponsor was Angie L. Finch, CPA. Krueger attends Dexter High School, where she is involved in sports.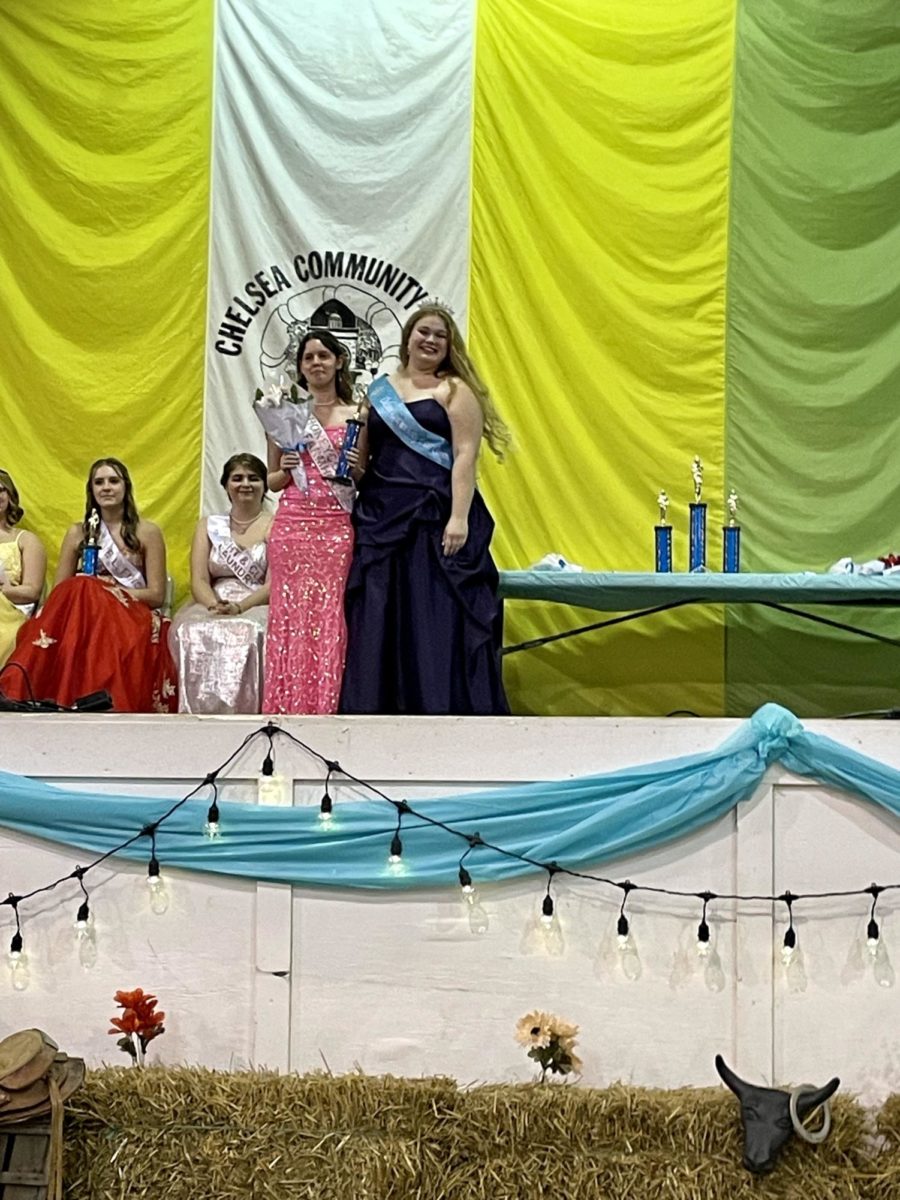 3rd runner-up Amber Konarski is entering her senior year at Chelsea High School. This was her second time running for Fair Queen, and she was accompanied by her prince, Sawyer McDonald. Her parents are Patrick and Shannon McDonald. Konarski recited a short story for her talent. She hopes to represent the girls out there who may feel more introverted. Konarski is hoping to try out for the boys lacrosse team this year during the spring season.
2nd runner-up Lily Jessee, from Grass Lake, is entering her junior year. She is the daughter of Shanna and Matt Jessee. Her sponsor is Bright and Clean Laundry, and her princess was Elysa Mast. Jessee recited original poetry for her talent, where she broached the subject of confidence and finding oneself.
In school, she is involved in theater and forensics, where she competes and works as a stage crew member. She is also on her school's robotics team. Jessee hopes that she can be a role model for any little girls out there who may feel hesitant to join the STEM field.
"Be yourself, and don't worry about what other people think," Jessee said. "For me, I've always been more academically inclined than interested in sports. Being okay with that and realizing that there are opportunities out there for everyone."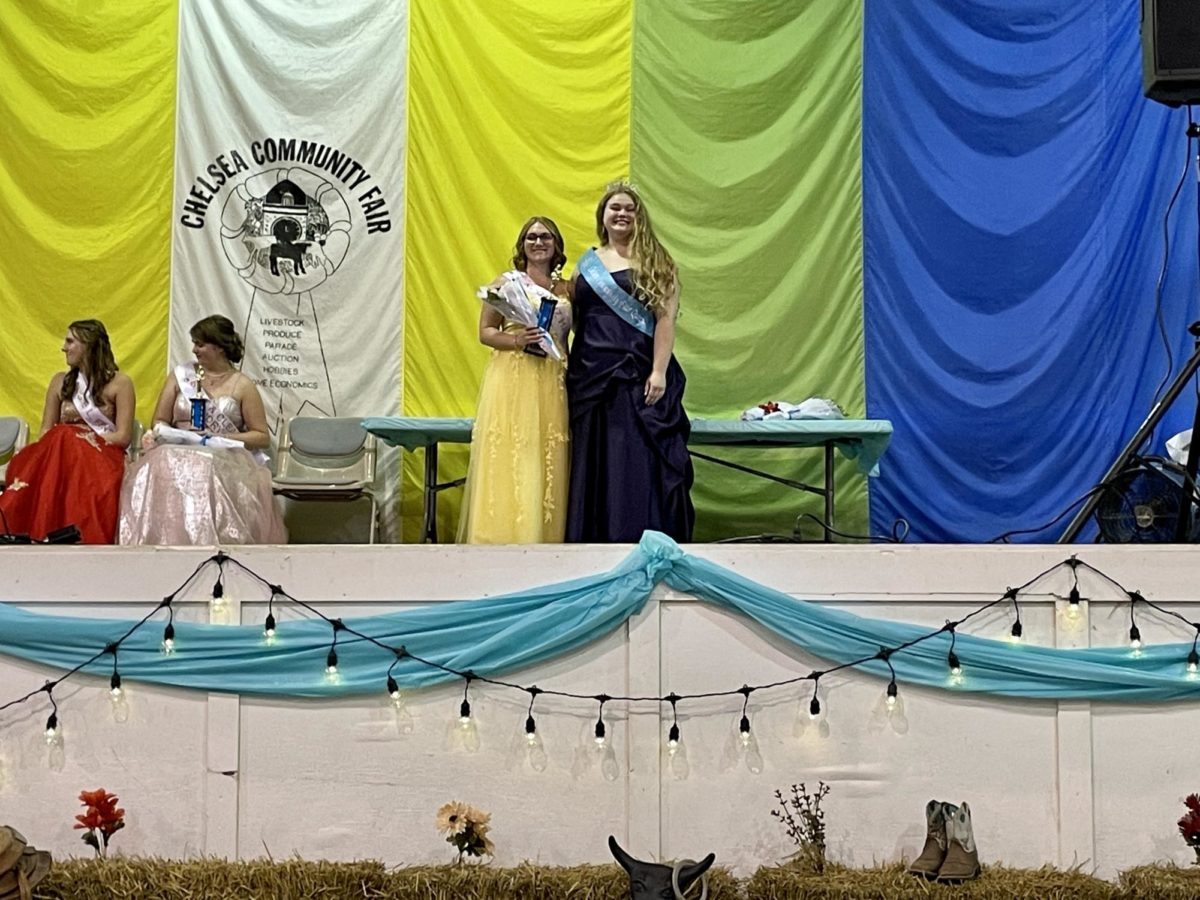 The first runner-up was Lily Paddock. Paddock will be entering her senior year at Chelsea High School. She is the daughter of Elizabeth and Brad Paddock, and her princess was Grace Paddock. Paddock's sponsor was Noggins Hair Shop, and her talent was color guard flag twirling.
During school, she is a part of the National Honor Society and the Symphony Orchestra. Outside of school, Paddock is involved in a plethora of sports, including bowling, swimming, diving, and track and field. She also travels with the fiddle group Chelsea House Orchestra. Her words of wisdom to all of the little girls out there: "Never think that you can't do something based on the way you look," Paddock said. "I feel like sometimes body insecurity can push you away from things like beauty talents and stuff like this, but it shouldn't be like that."