Dreams Coming True: Chelsea School District Opening a New Facility
Chelsea sports is getting an upgrade to their facilities. Chelsea School District administrators have the plan to build a new indoor sports facility to better utilize open spaces within the school district. Current school-funded facilities are becoming outdated and are unable to compete with other sports facilities in Chelsea.
The current Chelsea Athletic Director Wayne Welton when talking about the WSEC facilities, says that "The reality is, it's not a safe space, not a great space and it is not always accessible for baseball and softball." 
Fifteen years ago, the current President and Co-Owner of Chelsea Lumber and member of the Chelsea High Alumni John Daniels, envisioned a better facility for Chelsea sports. Now, we are finally doing something about it.
"We would like to break ground in a year," Welton said. "I think the ambition would be sooner than that, but in reality, I would say sometime in the spring of 2024 would be a really good goal for it."  
Daniels has been working with the community for the past three years, collecting and fundraising for this new facility. The original location of the baseball and softball fields by Peirce were labeled unfit. This wasn't the best site for parking, it wasn't accessible and it took up a community field that was frequently used. An alternative space later opened up right behind the WSEC gym, a new location that is preferable. 
"It's closest to parking," Principal Nick Angel said. "It's the closest to sewer lines, it's where we have available space, and it's the closest to the locker room facilities that are over there as well." 
The new indoor sports facility is a tremendous opportunity for Chelsea athletes to improve their performance. This 150 by-150 building will be fully turfed inside with netting, hosting sports like cheer, lacrosse, soccer, field hockey, baseball, softball, football, and even the marching band.
Daniels, with the help of the community and private donors, has raised 1.7 million dollars out of a 2 million dollar goal for this facility.
As Coach Welton puts it, "We are in the ninth inning of our funding campaign, estimating the spring of '24 to be the kickoff of construction."
Leave a Comment
About the Contributors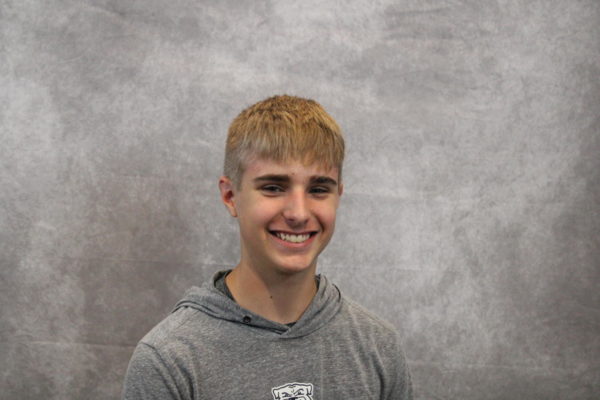 Dane McCarley, Copy Editor
Dane is currently a sophomore at CHS and this is his second year writing for the BleuPrint, and his first year as the copy editor for the BleuPrint. He...