Shamrockin Your Way into St. Patrick's Day
Every year as February 20 arrives, many people anxiously await the arrival of McDonald's famous Shamrock Shake. Everyone's favorite minty milkshake is finally back, signaling and celebrating the arrival of Saint Patrick's day ever since 1970. 
Saint Patrick's day is a day for the Irish to celebrate the death of the foremost patron saint of Ireland. Most people who celebrate Saint Patrick's day normally have a traditional meal with corned beef and cabbage but America has put a slight, sugary twist on that with the Shamrock Shake. 
Many cities around the U.S. find cool and unique ways to celebrate. For example, Chicago dyes their river green, using it as a way to celebrate St. Patrick's day while also inspiring other cities to dye their own waterways green.
Apart from the green drinks and the green water, a lot of students at CHS wear green to school in celebration of the holiday and if you don't don any green, you get pinched. A classic way to ensure everyone is in the holiday spirit, forgetting to wear green can either be the funniest part of Saint Patrick's day…or the most painful.  
"I think wearing green to school is good for the school atmosphere," Kaydee Absher ('26) said. "It shows good holiday spirit."
Despite the various festivities, many people don't realize that Saint Patrick's day is actually a celebration of the death of St. Patrick, the patron saint of Ireland. 
"The only thing I really know about St. Patrick's day is leprechauns, Irish, and that people wear green and gold for the Irish colors," Absher said. 
Nonetheless, people still celebrate St. Patrick's day (even if they don't quite know what it's about) in all different ways, some might wear green, have a party, or even order a Shamrock Shake from McDonald's.
"I don't do anything to celebrate Saint Patrick's day," Absher said. "My family doesn't put up decorations like [some] families do, but in a good year I normally have at least one to two Shamrock Shakes." 
Leave a Comment
About the Writer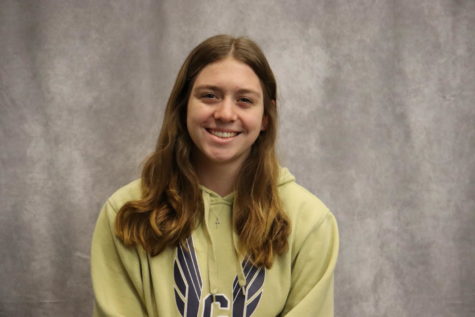 Ashley Sherwood
Ashley is a freshman at CHS and this is her first year writing for the BleuPrint. In her free time outside of writing Ashley enjoys playing softball and...