Stephen Levine: Trying New Things
Stephen is a senior at Chelsea that has decided this year to try a new sport and become a diver.
Levine decided to try swim and diving because he is always looking for ways to challenge himself. So, when he had the opportunity to join the diving team, he saw it as a chance to try something new and push himself to the limit.
"It's pretty challenging to do everything and it's a very hard sport," Levine admitted. "I've always wanted to learn how to do a front flip and backflip and all."
Levine has only been diving for a few months, and although diving is a difficult sport, his teammates are always there to help him.
"When I dive, Mitchell Brown helps me a lot, he is a really good teammate," Levine said.
Outside of the swimming pool, Levine has a pretty big social life. Although finding a balance between school and sports can be difficult, Levine is unruffled and almost finds it easy.
"Finding balance between school, sport and social life is not difficult because diving doesn't take a lot of time and I don't have a lot of homework so it is easy," Levine said.
Overall, Steven Levine is someone people enjoy playing a sport with as he is dedicated to what he does and is always looking to challenge himself in new ways. 
"He is a really genuine guy," Gavin Cagney ('25) said. "He gets up, goes to school, and just puts 100% effort there."
Leave a Comment
About the Contributor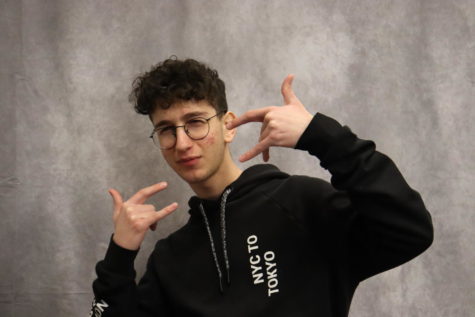 Guido De Geronimo
Guido is a senior exchange student from Italy at CHS. In his free time he enjoys listen music, drawing and skateboarding.