New School Record: Bulldogs Obliterate Jackson Vikings
The girls varsity basketball team faced off against the Jackson Vikings on Tuesday and came out with a huge victory. The Bulldogs beat the Vikings 89-28, setting a new school record for points scored in a girls varsity game. 
By the first half of the game, Chelsea was up 50-15 and rode that momentum through the rest of the game. The girls have had a nearly undefeated season so far with a single loss and fourteen wins. 
"We practice hard every day," senior Alex Davis said. "Everyone gives their all every practice and I think that's what makes us what we are."
This hard work has really paid off for the players and has formed a team of very skilled individuals. 
"I think the strengths of our team are our versatility and our strength in numbers," Meghan Bareis ('24) said. "We definitely have multiple different scorers and important role players that contribute a lot to the game. We also have a great friendship that allows us to have good chemistry on the court."
The team is a small, close-knit group that stretches its capabilities daily. In order for them to be able to do that, they need to keep supporting each other and have fun while working hard, a skill they seem to have down.
"Everyone is in the weight room everyday working together and the bond our team has helps us on and off the court," Davis said. "We all have fun, play hard and lift each other up."
This group's success has been boosted by not just player skill, but the confidence that they instill in each other.
"The most rewarding part of basketball is the memories you make with your teammates and the bond that you make with the team," Davis said. "It's not all about winning because, in the end, it's just high school basketball. We are all here because we love the sport."
Leave a Comment
About the Contributor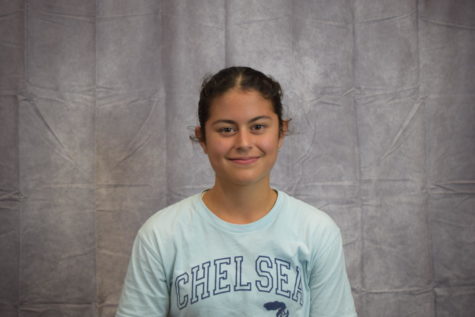 Natalia DeMea
Natalia is a sophomore at CHS, this is her first year writing for the Bleu Print. Outside of covering sports, she enjoys running and hiking.