Foreign Exchange Student Celebrates the Seasons
Surrounded by new people, places, sports, and friends, foreign exchange student Paula Molina Guerra ('24) is ready for an exciting year at Chelsea High School. 
Guerra is currently playing a season with the Junior Varsity volleyball team. Having never played volleyball before, it's certainly a new experience for Guerra. However, one upcoming sport won't be as brand new to Guerra. 
"I want to try basketball next trimester," Guerra said. "I've been playing for seven years and I am more familiar with that than volleyball." 
Getting involved in Chelsea High School sports is a great way to meet new people and try new things, and this group of exchange students is the perfect example. 
"In Spain," Guerra said, "I didn't play volleyball, but I like being with the team here." 
Outside of American sports, Guerra is also to experience fall activities and traditions in America. 
"La Tomatina, that is one thing where you have to wear white and you throw tomatoes," Guerra said. "Then we have Corrida, that is where you have to run and the bulls run through you." 
Spaniards may not carve pumpkins and trick-or-treat as Americans do, but no matter the difference, it's still fun. Speaking of celebrations, Guerra celebrated her fifteenth birthday in America on Tuesday, September 27. 
"I went with my host family outside and we had dinner," Guerra said. "Continuing the celebration, I [planned] to do something fun with girls I know here." 
Not only was Guerra looking forward to celebrating her birthday in another country, but she had also been looking ahead to even bigger holidays. Although the first three months of the school year are going to be interesting with both sports and classes, Guerra has something else she wants to see. 
"That's part of why I'm here," Guerra said. "Christmas in the U.S.A." 
Leave a Comment
About the Contributor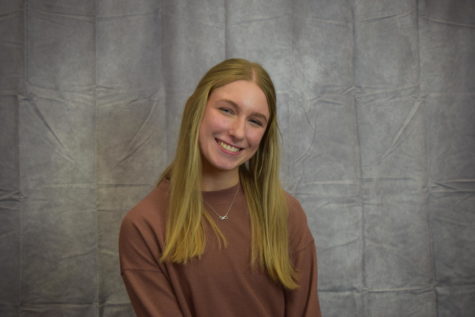 Caitlyn Ash
Caitlyn is a sophomore at CHS and is writing for the Bleu Print for the first time this year. Outside of school, she is a competitive dancer of twelve...