The Teacher behind the Teacher: Putnam Draws Inspiration from Former Educator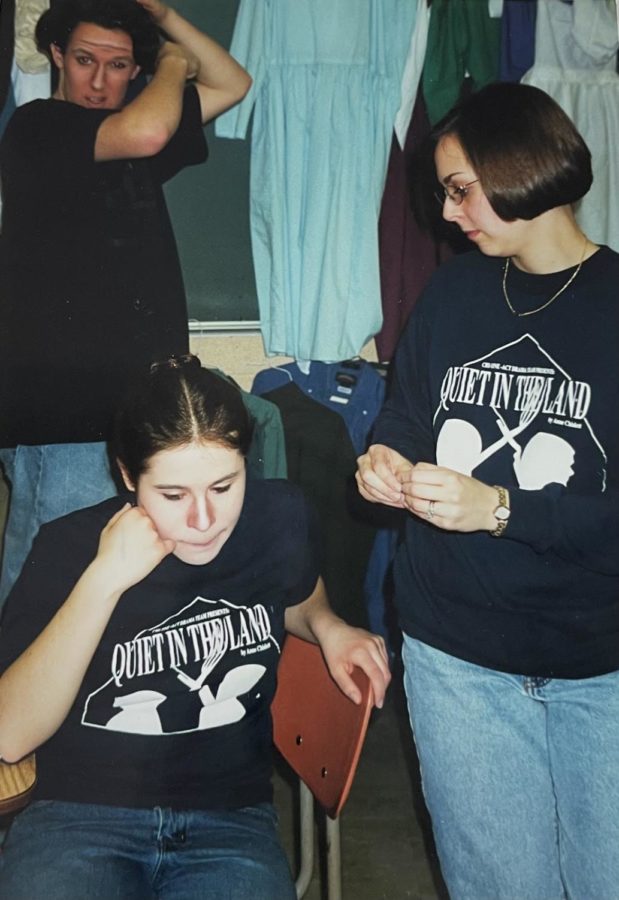 In 1995, Dawn Putnam started working at Chelsea High School. Putnam grew up in Pigeon Michigan, and graduated from Central Michigan University. 
"I definitely didn't go to college thinking I wanted to be an English teacher," Putnam said. "I liked my English classes in high school, but I didn't consider myself an English person. I went to college because I thought I wanted to teach art or go into art, and I kind of fell in love with my English classes in college. They were different from my classes in high school."
Central Michigan University is a school known for its teaching program. Central advises students to take introduction classes if they're interested in pursuing a career in education. Putnam was originally going to be an art teacher, yet she didn't take any art classes in college. 
"I had my minors in Speech Communication and Dramatic Arts," Putnam said. "I thought, well, if I'm going to be a teacher then I want to direct and I want to still be involved in theater, and then I became an English teacher."
Growing up, Putnam had an English teacher named Mr. Terrill. Terrill worked in the drama department at her high school, building sets and directing plays. Putnam was a part of the drama program at her high school and got to know him really well.  
"Sometimes students don't know how much time and energy your teachers invest," Putnam said. "Mr. Terrill was an English teacher, but I didn't love English because of his class. He directed all of the plays, and I got to know him more because I was spending more time with him than just during class." 
Putnam's most memorable moment with Mr. Terrill was during her senior year of high school when she performed in a one-act version of Grease.
"I wanted to play Rizzo really badly," Putnam said. "I ended up getting Marty and she sings 'Freddy My Love'. It was a one-hour show; there was no reason that 'Freddy My Love' should have been in that show. It's not integral to the plot, but he kept it there, so I had a part. It was my senior year and I was so mad that I didn't get Rizzo, so I stopped talking to him."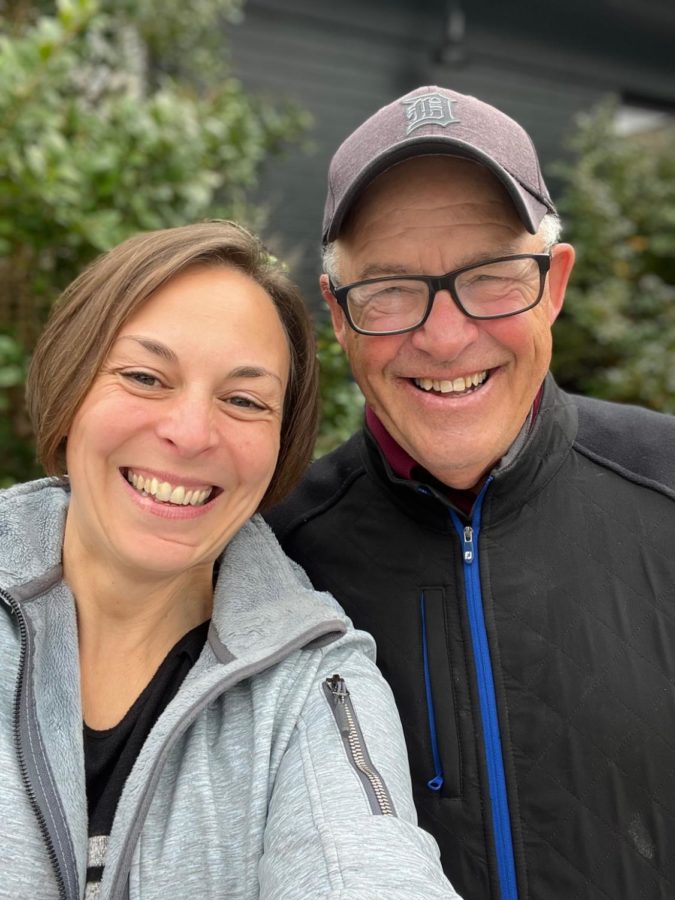 Later on, Putnam was given an opportunity to earn a drama scholarship at Central. The only problem was that her parents both had busy schedules and couldn't take her to the audition.
"Mr. Terrill took a personal day," Putnam said while tearing up. "He drove from Midland for an hour, picked me up, drove to Central for two and a half hours and sat with me during my audition. Then drove back two and a half hours and then drove home. I didn't realize and I didn't know what it meant to take a personal day. He used that day to give me a chance to get this scholarship. And this is after I had been the biggest brat to him. I ended up getting the scholarship, but I can't believe he did that."
Putnam also mentioned that her class went to the Fisher Theater to see Les Misérables when she was in school because Mr. Terrill took students to see professional productions.
"I think it was really important to him, because we were from such a small place, for us to see outside of our school," Putnam said. "What else could we see, what we could do, who we could be, or what we could have, because if you can't see it, you can't imagine it for yourself. Which is funny because I ended up being the thing I saw."
Leave a Comment