Sweater Weather: Students' Favorite Fall Activities
'Tis the season of apple cider, donuts, and getting friends and family together to celebrate the fall season. To find out a few of the Bulldog's favorite fall traditions, a poll was sent out that asked CHS students about their favorite autumn activity. 
Watching Scary Movies 
In first place for CHS students' favorite fall activity, watching scary movies. Watching movies is one of the most common ways to pass time, especially when it starts to get a little chilly outside. Students seem to notably enjoy spookier movies when it comes to the fall. The horror genre is described as containing disturbing and dark subjects and elicits feelings of fear, disgust, suspense, and (as we all expect) horror from the audience.
Student Ava Wiese ('26) loves to watch horror movies in the fall.
"It's a personal tradition," Wiese said. "It passes by a lot of time and it's a good source of entertainment. I would recommend watching It Chapter Two and Conjuring."
Going to a Haunted Attraction 
Tying with scary movies for first, haunted attractions were also a CHS favorite. In most cases, haunted attractions feature spooky scenery and actors dressed up as demons, ghosts, zombies, clowns, etc. 
Student Addi Kennedy ('25) recommends going to Jackson Underworld in Jackson and the Terrifying Forest in Novi. 
"It's a good fright, and it gives you an adrenaline rush," Kennedy said. "It gets you laughing and it is really fun to interact with the actors behind the costumes." 
Going to a Cider Mill
In second place is going to a cider mill. As locals may know, it is very common for citizens of Chelsea to go to the Dexter Cider Mill. 
"It's a tradition to go with my family every year," student Noah GreenLeaf ('25) said. "Everyone should try to go because the donuts and apple cider are great, [and] there's just nothing better than that." 
Going to an Apple Orchard 
Several other CHS students recommended visiting an apple orchard this fall. Orchards normally serve the purpose of commercial production, but they can also serve as a great place to get in touch with the beautiful fall weather and take fall photos.
Student Claire Ashe (25') shares why she recommends visiting an apple orchard. 
"I think it gives a really good fall vibe and it's kind of neutral for everyone," Ashe said. "If you don't like the horror aspects of October, an apple orchard is really chill and it's an easy way to get together with people." 
Going to a Corn Maze 
Tied with going to an apple orchard, is a trip to a corn maze. Mazes are known for having one entrance, one exit, and a bunch of dead ends and can be a great group activity.
Grace Kapolka ('25) says that her favorite fall activity is going to a corn maze.
"I've only really gone once but I wish I could go again," Kapolka said. "I think that everyone should try going to a corn maze because it's a great activity to connect you to fall, and it's great to do with your friends." 
Trick or Treating 
Lastly, trick or treating is a favorite fall activity for all ages. Trick or treating is the ultimate Halloween activity that is the first thing that people will think of when they think of the holiday. 
Student Kira Grifka ('26) loves to spend every Halloween dressing up and going trick-or-treating. 
"It's a great family tradition," Grifka said. "You get free candy, you can hang out with people, and also just see neighbors that you never talk to."
Leave a Comment
About the Contributors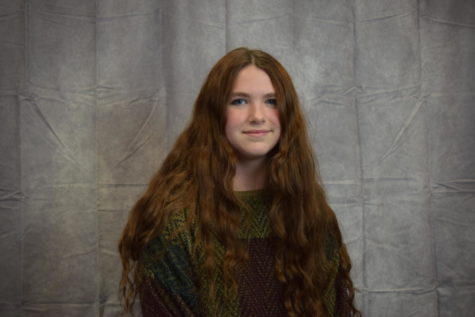 Sabrina Westcott
Sabrina is a sophomore at CHS and is writing for the Bleu Print for the first time this year. Outside of writing she enjoys Water Polo, making jewelry,...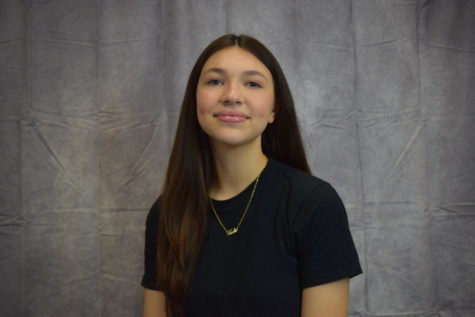 Kate Glendening
Kate is a sophomore at CHS, and is writing for the Bleu Print for the first time this year. Outside of school she enjoys making art and cooking.