New Year, New Faces
As the school year has resumed, there are a couple of new faces at Chelsea High School. All of whom have different backgrounds as well as prior life and work experiences before arriving here at Chelsea.
Anne Findlay
:
Science/Robotics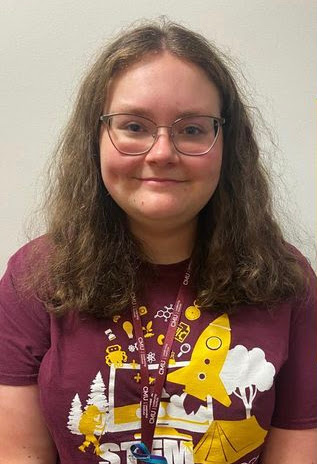 As a born and raised Chelsea native, Anne Findlay graduated Chelsea High School in 2018. From there, Findley went on to get a degree in integrated science from Central Michigan University and pursue a passion for robotics.
"I did my student teaching here last year, working with Mr. Moss in the technology and Robotics center across the street," Findlay said. "Then I went through the whole interview process at the middle school for Mr. Riedel's position because of his retirement. After the interview process I was moved up to the high school because they realized it'd be a really good fit for me to do technology and robotics with Mr.Moss since I am a mentor for the robotics team." 
On top of teaching technology classes and being a mentor for the robotics team, Findlay is also covering Mrs.Grassman's maternity leave with another new face, Miss Deanna Cannizzaro.
"I was always on the fence all throughout my life about becoming a teacher because I knew I wanted to be working with people, but I wasn't really sure what that looked like, so for a while I thought I was going to do therapy, or that kind of thing," Findlay said. "Then in high school Mrs.Putnam, Mr.Schilt, Mrs.Reiser, and Mr.Moss were some really influential teachers that guided me down the path of teaching."
Outside of teaching and mentoring Beach Middle School and Chelsea High School robotics teams, Findlay is a homebody who loves spending time with her family, friends, and of course, her cats.
Deanna Cannizzaro
:
Science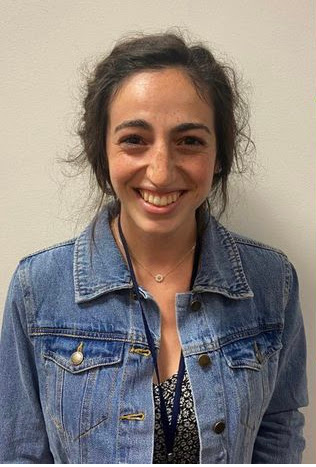 After growing up and attending high school in New Jersey, Cannizzaro attended Bucknell University where she majored in neuroscience. Later Cannizzaro moved to Michigan to attend the University of Michigan to get her master's Ph.D. in neuroscience. Flash forward to now, Cannizzaro has found herself a long-term substitute teacher for Mrs.Grassman while she is on maternity leave.
"When I was in high school, I had no idea what I wanted to do," Cannizzaro said. "I knew that I liked biology, and then I took AP psych senior year and I decided why don't I just try combining the two and that's how I got neuroscience. It was just kind of a shot in the dark, and I got really lucky that I ended up really loving it."
After pursuing neuroscience in college, Cannizzaro loved it so much that she decided to continue her education and pursue a Ph.D.
"My plan was originally going to be me being at the Ph.D. program for six years doing research, but after my first year, I wasn't happy," Cannizzaro said. "I was trying to figure out why that was, because I've always loved science and it doesn't have anything to do with that.
I started realizing that I'm such a big picture scientist, I love talking about science and learning about science at every chance I get. so I took a leave of absence from my Ph.D. program and saw this job opening which was perfect timing with everything that had happened." 
Cannizzaro is currently enrolled in an online program where she is getting her teaching certificate in case she decides teaching is something she would like to do long-term.
"There's a learning curve to any new job," Cannizzaro said. "There have been a lot of things that I've had to learn, other than just teaching. Chelsea's a great high school, even compared to my high school. If I'm going to be a teacher, I want it to be here. But we've yet to see if there might be an opportunity for teaching here long-term."
Outside of work, Cannizzaro lives with her fiancé and puppy at the moment. She enjoys being outside and going on hikes. On top of science, she also enjoys the realm of English where she is currently writing her own sci-fi dystopian novel.
Rachel English
: Spanish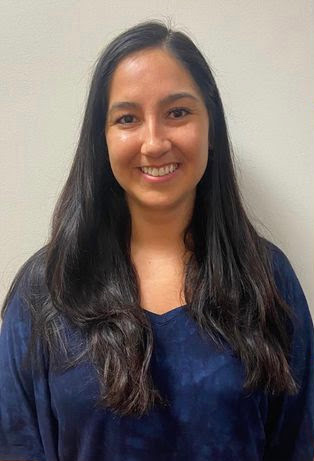 Rachel English grew up in Pittsford, Michigan, a small town between Hillsdale and Hudson where she attended high school. She then went on to get a degree in biology and secondary education in Spanish from Hope College in Holland, Michigan.
"Secondary education allows me to teach sixth grade through the twelfth grade," English said. "I also have a minor in Chemistry, and I'm currently getting my master's degree in ESL (English as a Second Language)."
Previously, she taught Spanish in Buchanan Michigan on the west side of the state before she moved back to Manchester where she had been teaching for the last two years.
"In Manchester I was a department of one," English said. "I was the only Spanish teacher, the only language teacher actually so I was really excited about the idea of having a department of people that I could work with. I've also heard great things about Chelsea and the community, and even though it's a bigger school than Manchester it still has a small town feeling, and that's something I really enjoy."
Before deciding to become a teacher, English originally went to school to become a veterinarian and had dedicated an immense amount of time to that plan. 
"I shadowed veterinarians when I was in high school and was the President of the pre-vet club at Hope so I was really committed to the plan," English said. "But, I woke up from a nap one day and realized that I should be a teacher even though it was something that I had never truly considered. I realized that it was what I was doing in my free time. At the time I was tutoring a second grade boy and teaching ESL at night. In the end I decided I should pursue teaching because it was something that I was already doing."
English has always been super involved in school activities. Whether that was taking part in student council or chaperoning trips to other countries, she was always happy to be there. Outside of school, she enjoys hanging out with her friends and crafting as a way to de-stress.
Leave a Comment
About the Contributor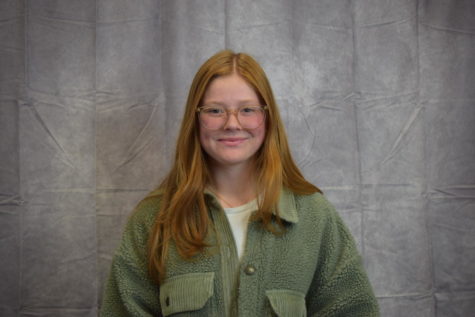 Allie Browning-Perry, Dept. Chair
Allie is a junior and has been writing for the Bleu Print since her freshman year. Outside of writing stories for the Bleu Print, she enjoys playing soccer...