Quiz Bowl Builds on Four Years of Success
After being started up in the 2018-2019 school year, the Chelsea High School Quiz Bowl team has been incredibly successful. Due to the hard work of their players, the team qualified for nationals for their fourth year in a row after finishing second at the state tournament and winning in their league.
"My favorite was winning the league tournament," four-year team member Peter Fredenberg ('22) said. "We're big rivals with Saline and being able to beat them in the tournament and get the win was a big highlight."
After such a successful regular season and state tournament, Fredenberg hopes they would take the pressure off themselves at the national tournament and enjoy themselves.
"[Our goal for the national tournament] is to just do well," Fredenberg said. "There's going to be some teams that are better than us–these are the best teams in the country–but [we just want to] have fun, and if we play as well as we can, we won't have any regrets after."
The quiz bowl team ended up having a highly successful national tournament, making the playoffs for the first time and finishing 60th in the nation. Evan Sing ('22)  was the 10th highest scorer in the tournament.
While looking forward to the national tournament, there were other highlights from the season, including team member Sing being chosen for first-team-all-state at the state tournament. The JV team also tied for league champion for the first time, and both the varsity and JV teams won the Holland Invitational.
Behind the scenes, succeeding at Quiz Bowl takes a lot of effort from every team member. The team usually meets twice a week, where their coach Eric Sing will quiz them on packets from previous games, and they'll "work on their reflexes and play practice games against each other." Regardless, being a member also requires even more work at home.
"On their own time, what the good players do is they study and do flashcards and other things," Fredenberg said. "It's boring, but that's what it takes to get good."
However, the hard work is often worth it for those who enjoy participating in quiz bowl. 
"[My favorite part about quiz bowl] is that I really like learning," Fredenberg said. "I'm kind of a nerd and so to be able to learn and then use that knowledge to compete against other people is a lot of fun."
Not only focusing on individual skills, Quiz bowl also takes a lot of teamwork. Instead of having everyone know everything about every single topic, the team has members who specialize in certain topics so the group can cover more ground.
"You have to have a lot of trust in your teammates to know their thing," Fredenberg said. "So when it's a history or geography question, I know Evan will get to it every time and then if it's a science question we trust Chase Seaberg ('22). He knows a lot of those and he'll be able to get those for us. And so as a team, we can get so much more depth in our topics."
Because of their hard work and teamwork, the quiz bowl team is able to be successful and enjoy this competitive game. Fredenberg also encourages anybody who might be interested to try it next year.
"Mr. Sing is so supportive; he loves having new people come out," Fredenberg said. "And anyone can play and get good at it so I definitely [encourage anybody with interest] to come out next year."
Leave a Comment
About the Writer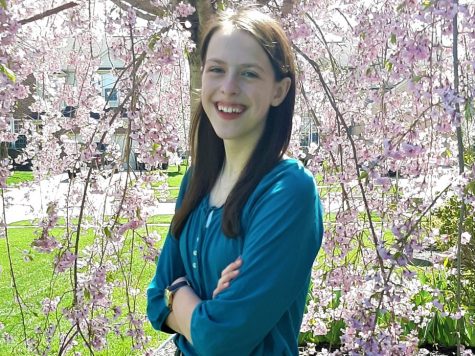 Lillian Snyder, Bleu Print Staff
Lily is a freshman at CHS, and the natural conclusion is that this is her first year writing for the Bleu Print. Besides writing, she enjoys playing the...