Explore Frida Kahlo's Garden in Chelsea
Frida Kahlo's Garden is a nationally touring exhibit that is currently being housed at the Chelsea District Library. The exhibit aims to transport visitors to Frida Kahlo's famous garden at Casa Azul while portraying the history and culture of Kahlo's era.
The exhibit is open during regular library hours but closes thirty minutes before the library. The exhibit will be available to the public through March 16th when it will then close. Visit this link to find out more surrounding Frida Kahlo's Garden and the Library programs associated with the exhibit.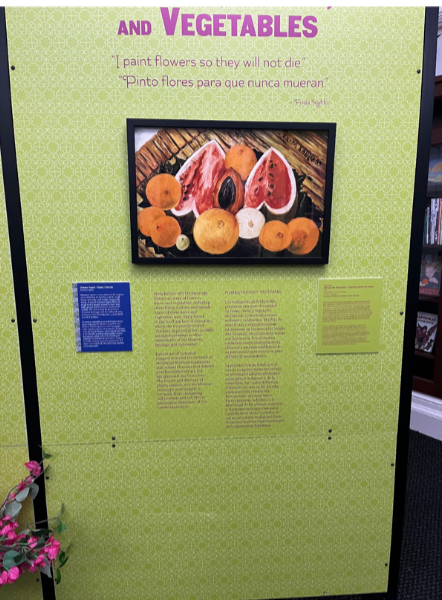 The garden at Casa Azul (or "Blue House"), which was located in Kahlo's lifelong home Coyoacán, Mexico City, was a vibrant window into the creative world that Kahlo lived in and painted.
Visitors will be able to explore photographs of Kahlo in her home and garden, as well as several reproductions of her paintings. For nature-lovers, information about the native Mexican plants grown in the garden at La Casa Azul is also provided.
Upon entering the first floor of the library, viewers are greeted with a beautiful floral display that includes information about Kahlo and her art.
Heading upstairs and turning the corner into the Mckune Room, there is a display about the Mexican holiday, Day of the Dead. There is an ofrenda for Kahlo, complete with photos and candles as well as a board, that invites visitors to create their own marigold flower out of tissue paper.
Next to the Day of the Dead display, there is a mannequin dressed in a floral outfit. This outfit, complete with a headdress, shawl, and jewelry, was purchased from the same place where Kahlo purchased her clothes.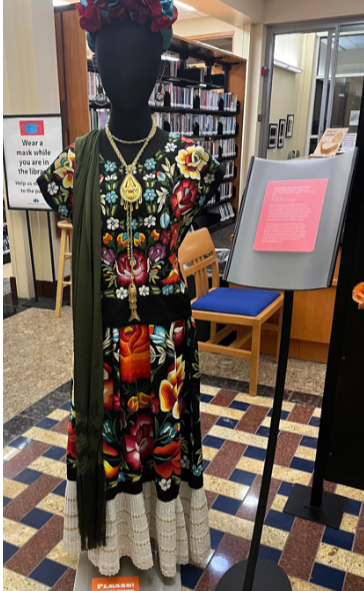 This exhibit doesn't just educate; it inspires. Among the vibrant floral displays, there are plaques that invite the viewer to create a flower craft or even pick up a pencil and create a piece of art inspired by Kahlo's own work. After completing the artwork, the artist is encouraged to leave this art behind on display for future viewers.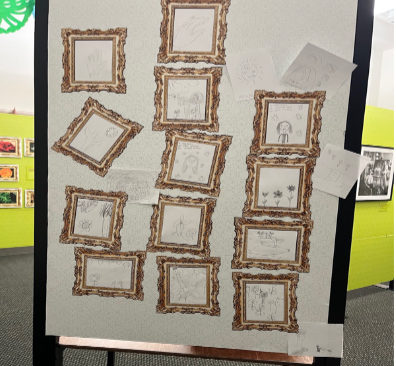 The exhibit is a great way to learn more about the rich history and culture of Kahlo's era as well as the challenges and struggles that impacted her life and the art she created.
Leave a Comment
About the Contributor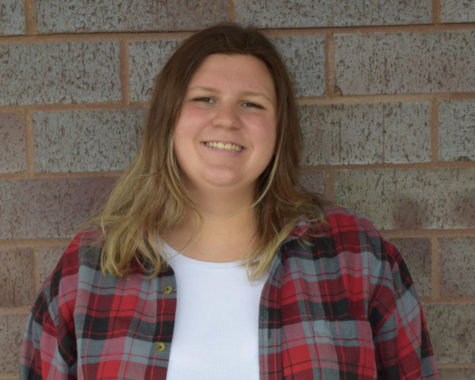 Gillian Blaszkowski, Community and World News Editor
Gillian is a senior and this is both her first year at CHS and on the Bleu Print. She spends her time acting, reading, and playing video games. She is...