Album Review: Dawn FM
After two years, The Weeknd has returned with a new album. Released in early January of 2022, The Weeknd's album Dawn FM has been widely loved by fans and critics alike.
Following up his 2020 release of the 80s pop masterpiece After Hours, The Weeknd carries the same retro sound on Dawn FM that tracks like "Blinding Lights" and "Save Your Tears" captured so well. Listeners will find a similar sound in songs such as "Take My Breath" and "Is There Someone Else?" due to the large presence of synths and Michael Jackson-esque vocals. However, despite the number of similarities, there are some noticeable differences in the new album's sound.
Dawn FM offers a slightly more experimental and mellow type of synth-pop than The Weeknd's previous albums. Throughout the album, the hardest-hitting songs lyric-wise are balanced out by funky, warm tracks, resulting in a very fluid album that holds the listener's interest throughout the entire experience.
And that's what Dawn FM is: a listening experience. The album is theatrical and spacey, with lyrics that contemplate death and acceptance. These characteristics match very well with the overall theme of the album, which references existing in a limbo state in-between life and death.
As a concept album, interludes divide the tracks up and remind listeners they are listening to the Dawn 103.5 FM radio station. Jim Carrey is featured on multiple tracks, serving as the narrator and 'conductor' who guides the listener through purgatory to find self-acceptance.
The songs also describe a fleeting love between The Weeknd and someone else. Most tracks describe how desperate he is to keep what they have, but the romance ends with his acceptance of the fact that she doesn't want him anymore.
As you are tuned into Dawn 103.5 FM, you will find great pop and funk tracks with orchestrated synths and Rhode pianos. His voice and lyrics are top-notch and the features do their part very well. The Weeknd's ability to put together an LP has only grown over the years, making Dawn FM another great album in The Weeknd's collection.
Leave a Comment
About the Contributor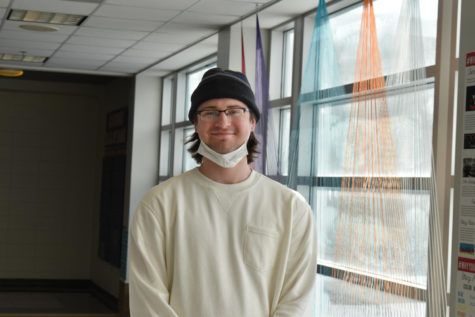 Zac DeLong, Bleu Print Staff
Zac is a senior at CHS. This is his first year writing for the Bleu Print and he is in the arts and entertainment department.