Blue and Bold: Claire Popovich, Art Teacher and History Enthusiast
Art teacher Claire Popovich didn't always think she would be an art teacher. She went to High School in Maryland, right outside of DC then proceeded to get her undergrad at Kenyon College in Ohio. For a while, she considered going into history, anthropology, or even museum curation preservation.
"My whole family teaches," Popovich said. "My mom, my dad, my grandparents. Growing up I felt like there was no way I was going to be a teacher. I didn't want to be in the family business."
However, after working at a children's summer camp, her thoughts about teaching changed
"It was awesome!" Popovich said. "My career idea shifted to possibly teaching at museum workshops, or maybe an all year round teaching position."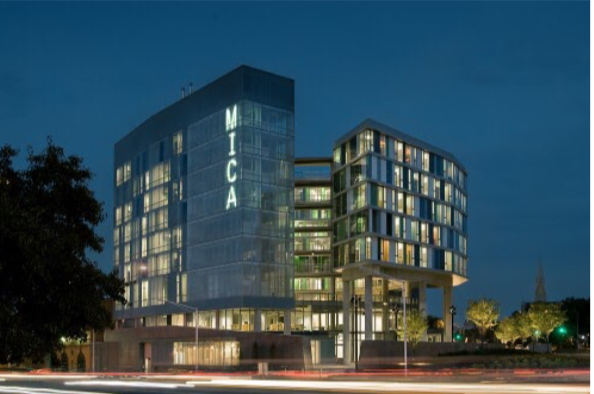 Popovich then took up a position at Adrian college as a teaching assistant in their photo department.
"Halfway through the year I realized this is it," Popovich said. "I decided to just go ahead and get my master's, and go past just certification. That's how I ended up at MICA."
MICA is the Maryland Institute College of Art in Baltimore. It is a leader in the world of visual arts, featuring undergraduate, graduate, and certificate programs.
"I was convinced I would never ever want to teach high school, not for me, but when I got my high school internship and then this job came open, I changed my mind," Popovich said.
With her mom as an artist and her dad as a writer, she has always been surrounded by art. Popovich said that she would do projects with her mother and paint with her out in the plain air (painting outdoors and capturing what you see).
"Art has just been the base in my life and it is something that I find very therapeutic for myself," Popovich said
When Popovich isn't in school she loves to knit, learn how to cook, and quilt.
"I'm making a giant log cabin style quilt and getting into the fiber arts. I love being outside, going out on hikes."
Popovich said that she is still fascinated with history and anthropology, but art has always been a constant interest throughout her life.
"I get a job where I get to sit and do art all day every day," Popovich said. "I get to teach people how awesome art is all day every day."
As far as applying for colleges goes, Popovich encourages all who are unsure of what they want to do to not feel like you need to know now!
When picking a career, Popovich thinks it's good to try multiple things first before making your final decision.
"I think things have changed a little bit since when I was applying to schools," Popovich said. "The understanding was that you go to college right after high school. I would say, if you don't know what you want to do; go to community college for a few years, take some classes. See if you like it. College is expensive, and if you don't know what you're doing, or what do you want to do, why spend the money trying to figure it out? There are so many wonderful workshops you can take. You can just take a semester-long class with no pressure, and just try a bunch of different hats."
Popovich believes that taking time to know yourself and to know what you want to do is time well spent.
"I wish I had done that because even though I'm really lucky and I'm grateful for the path I took, I do think little eighteen year old Mrs. Popovich would have benefited from just taking some time to get to know herself before diving into the four year college experience. Don't be afraid to take time to figure yourself out. There's a lot of pressure to succeed, get a job, and go to college."
Popovich believes that you don't have to conform to anyone's standards. You are your own person and making decisions based on what you want is your best bet.
"You're your own best friend, you have to get to know yourself," Popovich said. "Get to know what you like, that's the best way you're going to find something that's fulfilling for you. You don't have to fit into a box someone else is trying to make you get into. It's your own box."
View Comments(1)
About the Contributor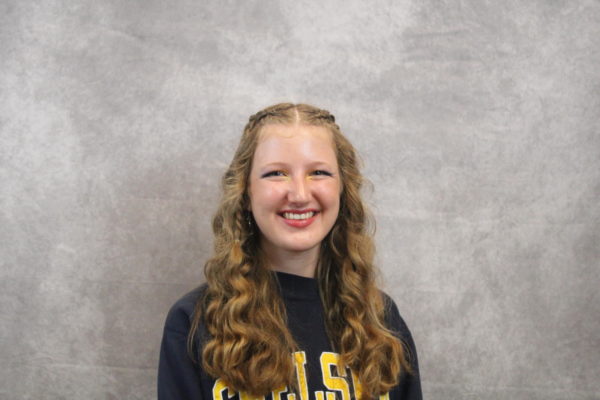 Sonja Schemahorn, Online Editor
Sonja is a junior and this is her third year writing for the Bleu Print. She is dedicated to her violin and plays in the Chelsea Orchestra program as well...