Student Spotlight: Martina Tomas Roldan
Foreign exchange student Martina Tomas Roldan ('24) from Madrid, Spain, has already become involved at Chelsea High School and is experiencing everything she can.
So far, Tomas Roldan has joined the girls swim and dive team, the theatre guild, and has been trying to make friends all over the school.
"I try to [make friends with] all the people I meet in my classes," Tomas Roldan said. "I'm having a lot of fun and I think I'm doing well."
Tomas Roldan has felt like CHS has welcomed her "pretty well," which has helped her adjust to her new environment.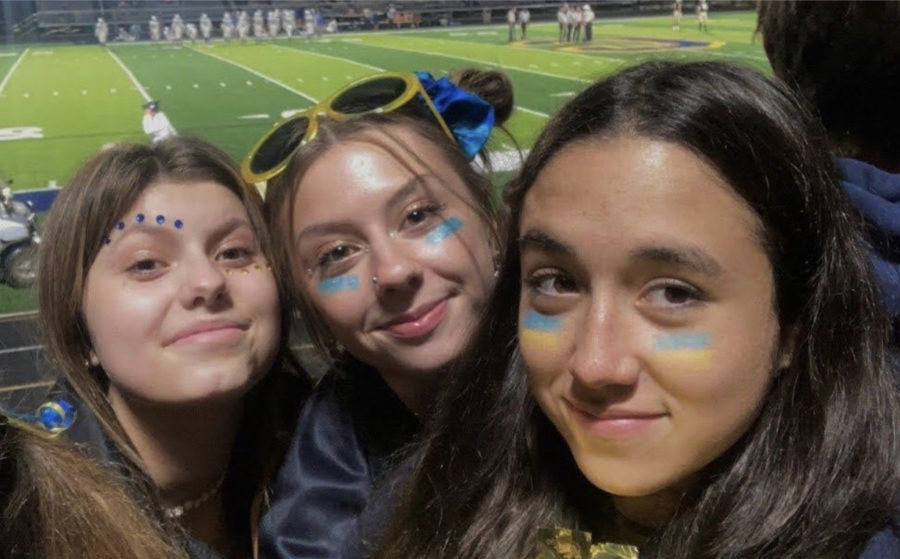 "I'm super happy; every teacher and student has been super nice," she said. "Everyone tries to get you to take part in everything and not be left out, and it's super cool."
Arriving from a large city in Spain, it took a little while for Tomas Roldan to get used to Chelsea, but now she has been enjoying her experience in a small town. she especially loves how "people are so close and nice, and [she] never [feels] treated badly".
"It was a bit of an impact when I arrived," Tomas Roldan said. "It's different, but I like it—more people are closer to you. In Spain, you don't even know everybody, and here you know a lot of people and they're nice and close."
Though she does enjoy Chelsea and the welcome she received, it took her a little while to find her place in the school.
"The first week I felt it was difficult," Tomas Roldan said "I talked to people, but then I felt like no one really cared, because everyone has a life here. And [I was] new, and [I was] scared of not being included."
Tomas Roldan was nervous about finding friends and becoming a part of the school, along with just getting used to life here.
"Not that people weren't going to be nice, but [I was worried about] not finding anyone to hang out with," she said. "[I was also worried about not understanding] the classes, not adapting, and feeling out of place, but on the contrary, [none of those things have happened.]"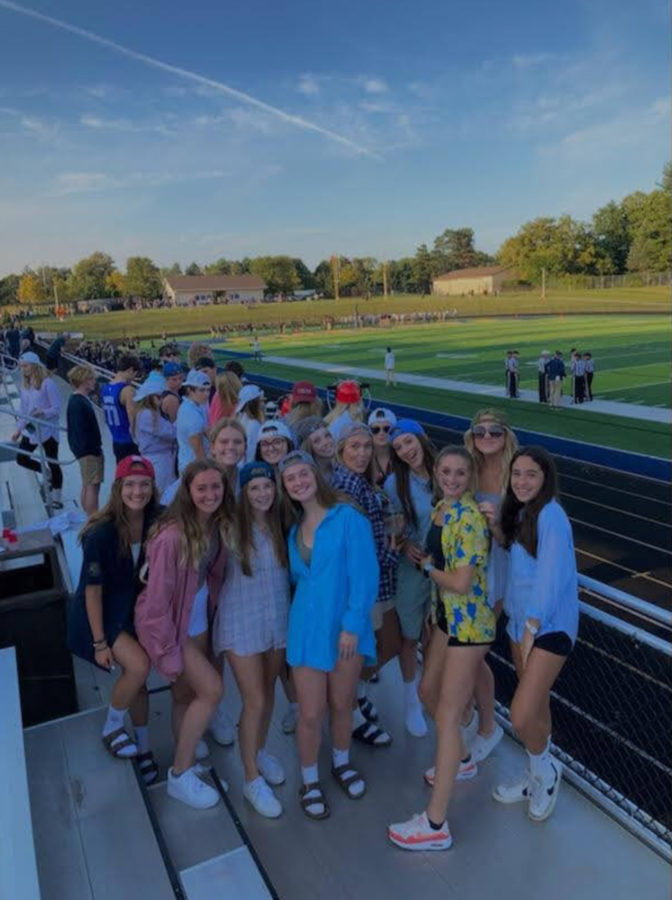 She decided to become an exchange student when she saw the experiences of other students who decided to be exchange students.
"I thought it would be a good idea to improve my English, but also learn about the culture of another country and make friends and have experiences here that I can't in Spain," Tomas Roldan said. "Everything is so different, I enjoy it very much."
She also wanted to experience some uniquely American things that have lived up to her expectations.
"I wanted to experience everything about the football games, and also about the high school," she said. "With my expectations about what America itself was like, I found everything like I imagined it, so that's good."
Tomas Roldan does miss some things about Spain, though some things she doesn't miss.
"Of course I miss my family in Spain and the people closest to me," she said. "I miss some food also, but I don't miss for example the method of studying there, because it's hard. I prefer school here."
For Tomas Roldan, CHS is very different from her school back in Spain. CHS takes sports much more seriously, whereas in Spain, they don't even compete between schools. There are also many differences in studying, like the use of iPads at CHS which Spanish schools don't normally use.
"In American high schools, everything's different," she said. "The high school itself [is different too]. In Spain we don't rotate classes. It's the teacher who moves, but now [that I move instead] the high school here seems so big to me."
Overall though, Tomas Roldan has been happy with Chelsea, and said she "can't think of anything [she doesn't] like". She's grateful for the welcome CHS has given to every exchange student.
"I think every exchange student I met in Chelsea is doing good, thanks to all the people in Chelsea High School that are helping us and taking care of us," she said. "They're just coming and seeing how we are doing, asking us, and making us feel part of everything, and I'm so thankful."
Leave a Comment
About the Contributor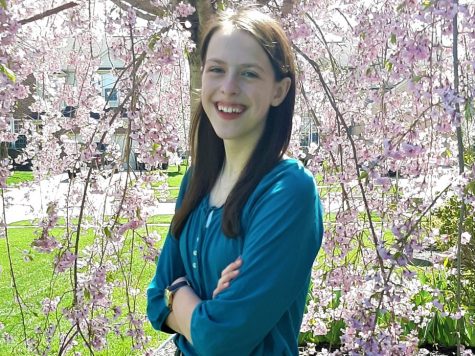 Lillian Snyder, Bleu Print Staff
Lily is a freshman at CHS, and the natural conclusion is that this is her first year writing for the Bleu Print. Besides writing, she enjoys playing the...