Make it Modern: Changes to the Gym and Media Center
The construction that started at CHS last year is set to be finished in the coming weeks.
After receiving a bond, construction began in November of 2020 to build a new weight room and gym, and to update the media center.
"Before construction began, the plan had always been for that grassy plot of land behind the old gym to eventually have an extension built on to it," principal Michael Kapolka said.
The changes to the gym area included: new flooring, new lights, new audio system, wrestling room being moved to old weight room, auxiliary gym, and new weight room.
"[The new weight room] is about three times the size of what we had upstairs," Kapolka said. "Now, the wrestlers are able to move back into the old weight room, which had actually been the original wrestling room."
Advanced fitness classes have been working out outdoors while construction has been finishing. Students were able to begin working out there on September 13th.
"You can never really know with this type of stuff how long it will take or how many setbacks there will be," Kapolka said. "But we have people working around the clock to get this place finished, so we're hoping to have students in here within the coming weeks."
Students have been eagerly waiting for the new weight room since it was announced last year, and have recently been shown pictures of what it looks like.
"It's super nice, and I think it'll definitely improve Chelsea athletics overall," Makayla Kegerreis ('22) said.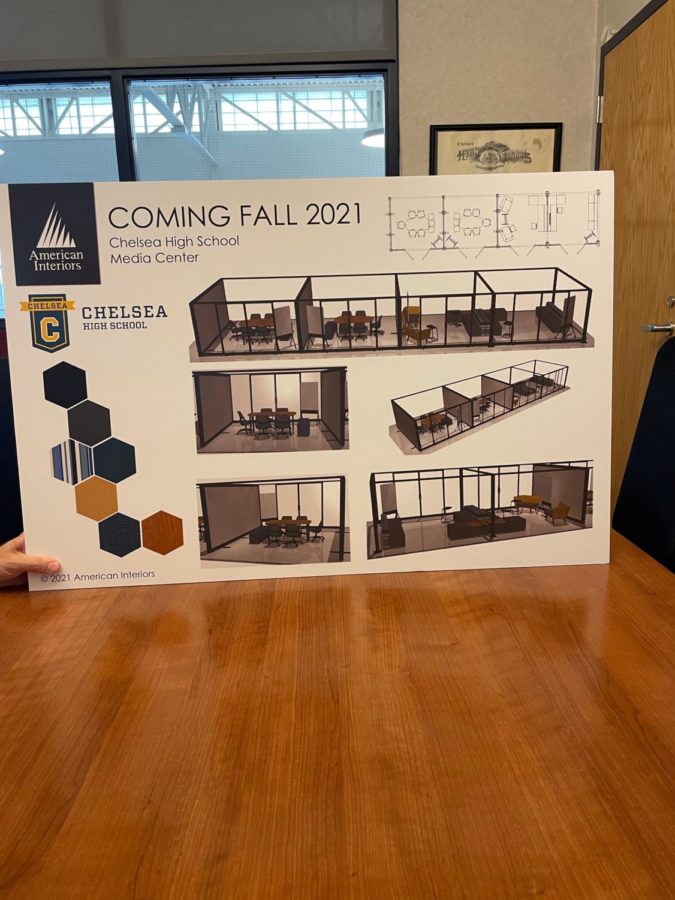 Along with these changes to the gym, changes to the media center are also being made for students to use it better.
"It's the biggest space in the school," Kapolka said. "I want students to be able to use it during zero hour, during lunch, and after school."
The biggest changes to the media center have been the new furniture and the new cubicle areas.
"These could be used to work on a group project, to eat lunch in, or just hang out with friends," Kapolka said. "Two cubicles will have a table and chairs so people can have meetings and work in there, and the other will have couches and chairs so it's a more comfortable and chilled out area."
The media center isn't as far along as the gym, but it's still "about 75% done" and can be used by students.
"I think it looks really good so far," junior Arianna Treglia said. "The new furniture is comfortable, and it just feels like a more welcoming environment in general."
Construction should be done in the next couple months, and students will soon be able to fully enjoy the new space.
Leave a Comment
About the Contributor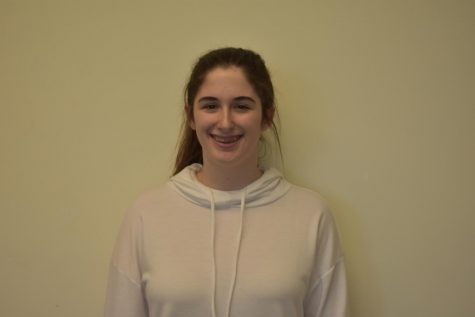 Isabella Treglia, Bleu Print Staff
Isabella is junior at CHS. She's on the swim team and she plays water polo. In her free time, she enjoys baking and spending time with friends and family.