Baseball Team Finishes Season
The Chelsea men's varsity baseball team completed its successful season last Saturday losing a close match to Tecumseh 10-7 in the district championship.
At first, Tecumseh took a 2-0 lead, but the Bulldogs came back and led 5-2 in the second inning. After the score progressed from 5-3 to 6-4, the Bulldogs maintained their lead until the top of the 6th inning, increasing the score to 7-4.
However, in an intense bottom of the 6th inning, Tecumseh scored 6 runs and got a leg up on the Bulldogs with a score of 10-7 to end the district championship. 
Earlier in the season, the Bulldog did well in the SEC White, beating Tecumseh, Jackson, Lincoln, Adrian and Pinckney handily and only losing to Dexter. 
Chelsea also played tough teams across the state. On April 16, the Bulldogs played St. Mary Prep, the top-ranked team in the state; they fought hard and came away with a close 5-3 loss.
"The match against Orchard Lake St. Mary Prep was eye-opening," Senior Joe Taylor said. "It showed us that we could hang with the top team in the state."
Despite the lingering effects of the pandemic, spring sports like baseball haven't seen many adverse changes to their season.
"The pandemic has definitely not been as much of a game-changer for us as it was for fall and winter athletes," Taylor said.
Overall, the Bulldogs had a good season and finished with a winning record while pushing themselves and playing tough teams.
"We are a really young team with a lot of underclassmen," Taylor said. "But I felt like we could compete with a lot of teams in the state, and I think we proved ourselves this year."
Leave a Comment
About the Contributor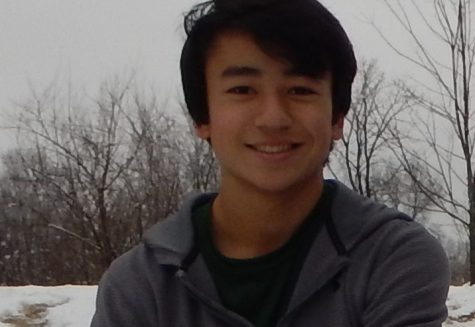 Peter Mourad, Community and World News Editor
Peter is a sophomore at CHS, and this is his first year writing for The Bleu Print. Outside of writing he enjoys playing tennis, running, and making music.