Senior Perspective on Women's Water Polo Season
The 2021 Women's Water Polo team was said to be the Cinderella Team by the Michigan Water Polo Association, but I think a better way to say it is that we were the underdogs.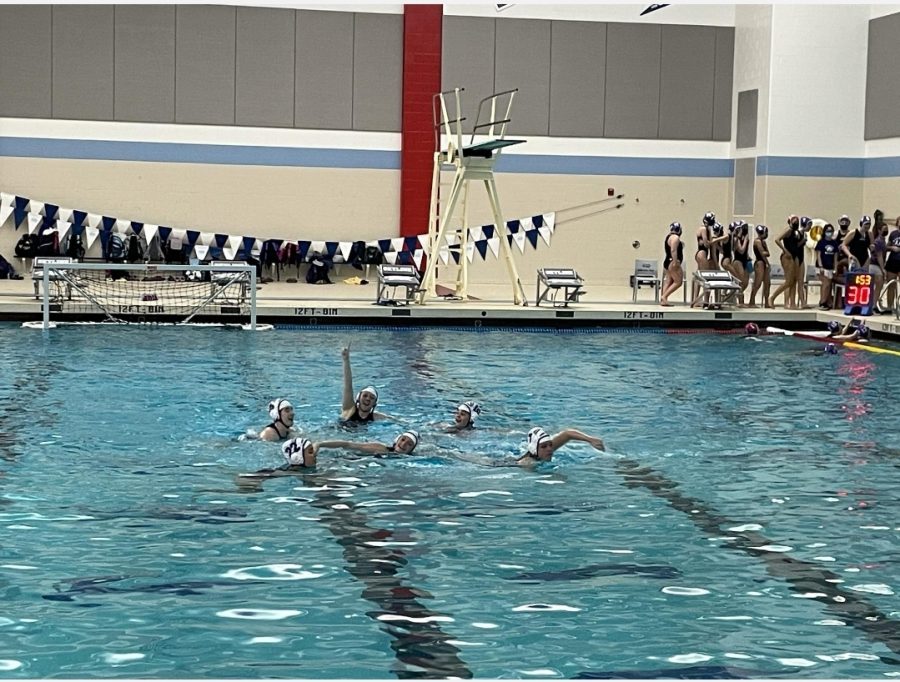 We entered the season with 5 returning players, leaving us a field player and goalie short of the players necessary to play in a game. The team ended up with 8 girls who had never played water polo, let alone touched a ball. I remember telling myself before the season started that this year was just going to be for fun because I doubted we had a chance to achieve much of anything, but I was proven wrong.
The water polo program has been around 22 years now. Before this season, no team had ever beaten Dexter and girls made plans for the second day of districts because they believed they would never win the Regional qualifying game. This year we changed all of that. During the district seeding tournament, the team beat Dexter 8 to 7 to lay down the foundation for all teams to follow.
As the season continued, the focus was set on Regionals. We had just made history and beat Dexter, and now the team that everyone thought they could walk over was ready to prove them wrong. Going into the Regional qualifier against Pioneer, no one had plans for the next day except to play in the regional seeding tournament. The game was close, and nerves were high as we went into triple overtime sudden death. In the end, we came out on top and beat Pioneer 7 to 6, moving on to the regional tournament for the first time in program history.
This year's team was not filled with incredible talent, and there is no individual player I can name that is the reason for our success; the bond and trust that all the girls had in one another and the coaches are what made us achieve a first time for the program. And I guarantee you that the positively driven mindset of the team is what made this season the incredible season of firsts that it was.
Leave a Comment