Opinion: Asynchronous Fridays are No Longer Asynchronous
When asynchronous Fridays were introduced to the school schedule, it felt like a breath of relief at the end of a long week. While school was entirely virtual, it gave students time away from Zoom and/or time to get help from teachers. With hybrid, it still felt like relief for students in-person and fully virtual alike. However, things changed when the school returned to in-person learning five days a week.
Now, Fridays are still called asynchronous, but in-person students must attend school for half a day, and all-virtual students must Zoom in at the beginning of class. Students can't stay home and Zoom in for a few minutes if they're not virtual, either. Unless students are sick, they're supposed to be in the building, and athletes who want to compete or practice that day must be in school.
Students rotate between each of their classes with shortened time, but teachers are not allowed to teach on Fridays and only give students work and answer questions. While this may work well in traditional academic classes, it's much more difficult in classes that don't necessarily format every day the same, like music classes. It also takes away from one of the key ideas of asynchronous Fridays: helping students build time management skills and have flexibility in their schedules. Now students have time set apart for them, are they really learning to manage their own time? In addition, having to be at school removed much of the flexibility that students had in asynchronous learning. If they worked best in the mornings, they could get all their work done then, or if students can focus better in the evenings, they can sleep in and produce better work than they would otherwise. While work is still due at 11:59 pm, if students are going to be in school in the mornings, there's no point in them not doing their work then, removing the flexibility. In addition, rotating classes makes the work seem to have to be done during the class to which the work is assigned.
Doing asynchronous work in school is not an ideal environment for some students. Many students finish their work early and scroll through their phones for the rest of the time when they could be at home being more productive. Others find it harder to focus in school than when they can listen to music at home and work away. Having to switch classes and come to school causes the work that could easily be finished by the afternoon to be extended later in the day for some students. Students are supposed to be able to ask their teachers for help more easily, which may be true in some ways, but is the stigma of asking a question in a silent classroom less than the difficulties of connecting one-on-one through office hours with teachers?
Even though some students didn't work well with asynchronous Fridays, before the return to full in-person learning was implemented, these students could already come into school for support. With in-person learning increasing, the school could have opened up these opportunities to all students who wanted to come in, and let the students who work better at home work at home. For students who need academic support, wouldn't having more individualized work time with teachers be better than having another shortened day of school? It would help them get back on track better than being able to just ask a question in front of the class.
Some may ask why teachers can't just teach on Fridays; in this difficult year, between rewriting curriculum, teacher meetings, and updating Haiku, teachers need the additional planning time Fridays provide. Teachers from across the district presented the importance of asynch Fridays at a Board of Education meeting. And for students, while going to school five days a week may have been the norm a year ago, going to school five days a week now is difficult. Many feel burnt out at the end of the week. Asynchronous Fridays are the perfect time for students to recuperate, reassess, and have a chance to take the breaks they've been accustomed to for the last year. Returning to pre-pandemic life and norms for everybody will not be a sudden change; it will be a slow process that needs gradual easing in.
While a push to have school in-person at the elementary and even middle school level is understandable, at the high school level, many students are responsible enough to handle asynchronous Fridays. If the teachers can't teach, why should students who don't need to come in on Fridays have to come in to waste their time or potentially produce less quality work? Asynchronous Fridays with a forced aspect of synchronism are no longer truly asynchronous and waste students' time.
Leave a Comment
About the Writer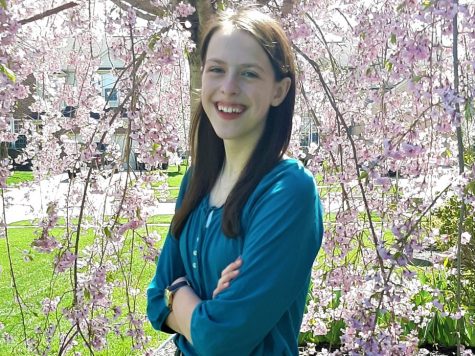 Lillian Snyder, Bleu Print Staff
Lily is a freshman at CHS, and the natural conclusion is that this is her first year writing for the Bleu Print. Besides writing, she enjoys playing the...