Track Teams Win Chelsea Relays
The men's and women's track teams took first place at the annual Chelsea Relays meet last Friday.
The girls' team won 8 different events and placed top 3 to win medals in 13 of the 16 relay events. The boys' team won 4 different events and placed top 3 to medal in 13 of the 16 events.
"Both the guys and girls teams emerged victorious and were rewarded with large Pizzas provided by Jets," distance and boys head coach Eric Swager said. "It was a great team effort across the board."
Individually for the guys, Owen Smith ('21)won 3 medals, as did Ryan Scott ('22), Aiden McGuire, Will Barhite ('21), Andrew Hilbert ('22), Jack Krug ('21) and Dominic Guthre ('21).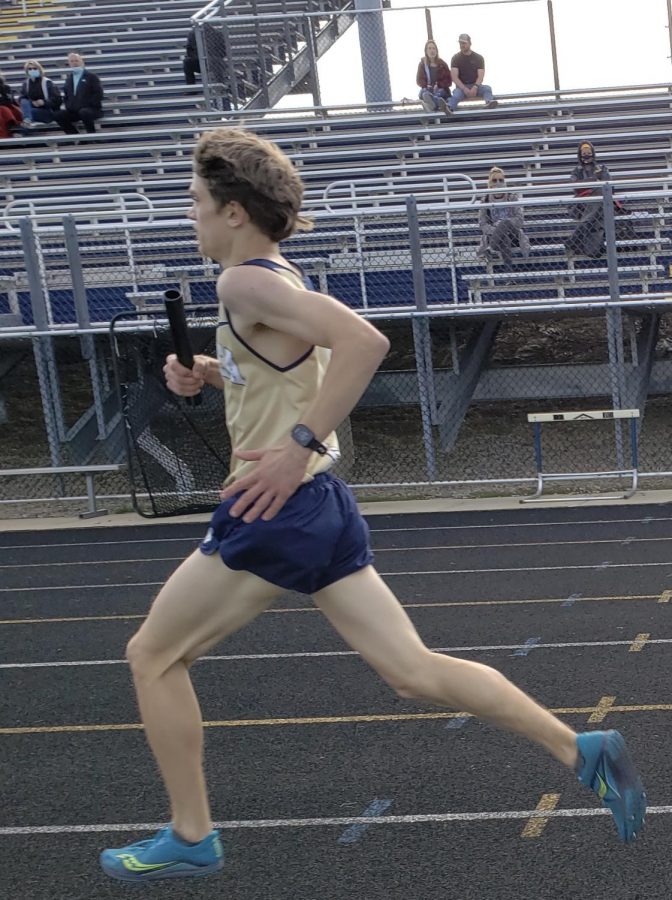 On the girls team, freshman Lily Paddock, Ava Woodard ('22) and senior captains Morgan Majeske and Riley Thorburn received 3 medals, and many others received 2.
The Chelsea Relays meet is different from typical meets because every event is a relay except the open 3200 meter, which is also different because it allows anyone to run and has a course off the track. Even field events have joint scoring for teams of 3 athletes.
One notable performance for the women is a new school record in the shuttle hurdle relay ran by senior captain Kendra Patterson, Anna King ('22), Brooke Matusik ('23), and Molly Mannor ('22) in a time of 1 minute 9.11 seconds.
Additionally, throwers Majeske, Woodard, and Scott dominated the throwing events, with their relays taking home medals in shot put, discus, and the thrower relay. Thrower and Pole Vaulter Paddock also got medals for shot and the thrower relay in addition to her medal for pole vault. McGuire helped lead the men Bulldog throwers to victory and runner up in discus and shot respectively.
All season senior Breanne Black has been achieving new heights, as she started her first two meets of the season jumping personal records. This weekend she helped lead the pole vaulter team of her, Audra Guthre ('23) and Paddock to victory jumping 9' 3," a few inches short of her PR.
The boys pole vault team also grabbed a first place finish with Dominic Guthre jumping 13' 3", Parker Olk ('22) achieving 9'9", and Nolan Fleszar ('24) clearing 10'3."
For the guys, another highlight of the meet was the 3200 relay, where senior Jimmy Alford, Zebedee Swager ('23), Jackie Dell ('24), and Bram Hartstuff ('23) all finished
top 10 individually to win the cross country style relay.
The girls team of Kate Gaiser ('22), Seren Angus ('24), Thorburn, and Rachel Bullock ('22) also took first place in the 3200 meter relay.
The 3200 events– also known as the 2 mile events— are special at Chelsea Relays because the course goes off the track and toward the softball and baseball diamonds near Old US 12. After both the girls' and boys' varsity 2 milers won the relay, an open 3200 meter race was run by "roughly 50 people of all ages, shapes, sizes, and fitness levels." 
"The race took the runners out through various obstacles, and finished in front of a screaming throng," Swager said. "Some highlights included freshman Gabe Muckle's lifetime best where he dominated 3 members of the Swager family, as well as senior Caden Faupel getting attacked by a tree mid-race. Thanks for all who participated."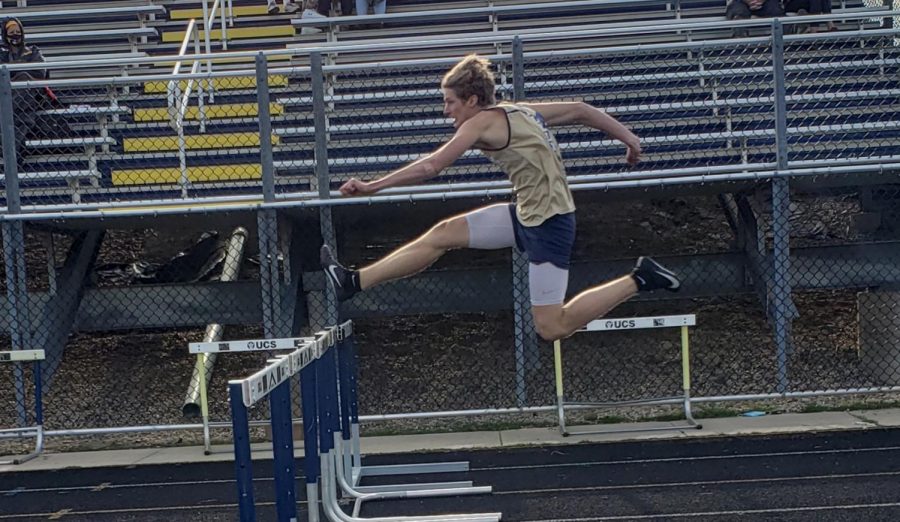 Coach Swager challenged multiple sprinters to take on the off-the-track 3200, and the few who did won sodas.
The Kruse Relay is an event specific to this meet that is a combination of hurdles and mid-distance in the order of 300 meter hurdles, 200 meter run, 600 meter run finished out with a 400. Both the men's team of seniors Barhite, Krugh, Smith, and Guthrie and women's team of Molly Mannor ('22), Kasey Matusik ('21), Thorburn, and Makayla Kegerreis ('22) swept the competition and took first in the relay named after Chelsea's own hurdle and sprint coach.
Overall, the Chelsea Relays were a success. Many won medals and most enjoyed competing in relay teams. Coach Swager wanted to give an extra shout out to all who helped make the meet run smoothly.
"Thanks to all the workers, volunteers, timers, coaches, and anyone who showed up," Coach Swager said. "It was super efficient and a fun affair for all involved."
The women's team is currently 4-0 in the league, and the men are 3-1. This Tuesday both teams will take on Jackson in their last regular home meet of the season. Tickets can be bought on Chelsea High School's GoFan page and are first come first serve.
Leave a Comment
About the Contributor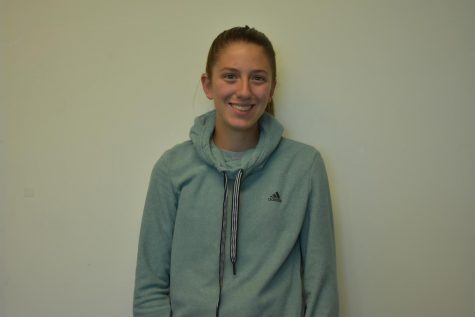 Natalie Davies, Bleu Print Staff
Natalie Davies is a senior at Chelsea High School. This is her third year with the Bleu Print. Outside of writing and editing, she enjoys running, reading,...