Bulldogs Hope To Reduce COVID-19 Exposures For Spring Sports
With COVID-19 cases at an all time high in Michigan, sports teams have seen a rise in games and practices being cancelled due to their own or a different team being put into quarantine.   
"We are seeing a lot of exposures related to sports," WCHD public information officer Susan Ringler Cerniglia said. "In other words, not necessarily a lot of cases, but each time there is a case, more people tend to be exposed because entire teams are exposed to each other."
Since winter sports are played primarily indoors, they have higher levels of exposure due to less airflow. However, most spring sports are primarily outdoors, lowering these risk levels.
"Any sports that are indoors versus outdoors, are going to have a higher impact of cases, in terms of spreads," Ringler Cerniglia said. "In a sport like soccer, where you still have athletes breathing heavy and being in close contact, there is a protective factor of being outside."
However, many of the exposures come from not the playing itself but from times where few or no precautions are taken by team members and their families outside of the game. For example team dinners or sleepovers where several people are together in close contact without wearing masks can put the whole team at risk.
"Parents are much more resistant to quarantine than they have been in the past, so even though students may not be at school and sports during quarantine, some parents are letting them hangout with their friends," WCHD contact tracking coordinator Dayna Benoit said. "If they end up getting sick, this contributes to the spread. Parents need to understand that quarantining is non-negotiable."
With many restrictions being lifted across the state, athletes and parents need to remember that there is still a virus actively circulating and though there is a vaccine, not enough people have it to reduce the spread.
A few weeks ago Governor Gretchen Whitmer recommended that youth sports take a pause because COVID-19 cases have been so high across the state. The Chelsea School District made the decision not to take the recommendation and to continue their sports. 
"If sports continue, it would be a good idea to only have outdoor activities," Ringler Cerniglia said. "Applying the same principles that we have all known, that have been helpful over the past year. Using masks and keeping distance can help limit the number of exposures."
Leave a Comment
About the Writer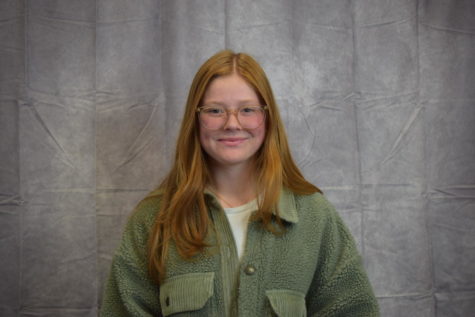 Allie Browning-Perry, Dept. Chair
Allie is a junior and has been writing for the Bleu Print since her freshman year. Outside of writing stories for the Bleu Print, she enjoys playing soccer...