In-Person Learning Five Days a Week: What's Changing?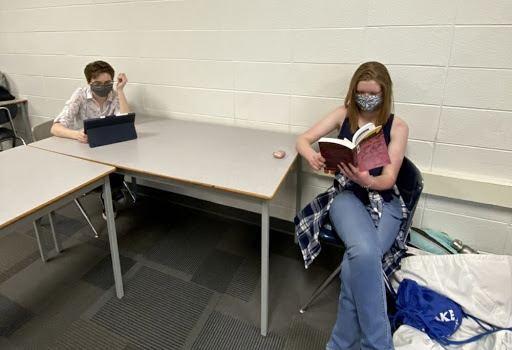 Chelsea High School is going to move to a four day a week in-person learning schedule with a half day in person on Friday. This change will start on April 26th after being delayed from an April 19th start due to rising COVID-19 cases.  
"We have been working hard to keep consistency with our learning models for our students," Superintendent Dr. Julie Helber said. "Our goal is to make a move to more in-person learning and maintain that model for the remainder of the year.  The last thing we want to do is to move more students into the buildings and then be forced to switch to remote because of high COVID rates." 
Depending on the COVID-19 cases locally, the date could be pushed back again.
"What we'll need to be doing during that time is assessing weekly to make sure that we can meet that 26th timeline," Dr. Helber said at a Board of Education meeting on April 12th. "I understand that we all want our kids to come back, but we want to do it safely so that we don't end up all virtual again."
When the transition does occur, it will encompass changes in multiple different aspects of school for students.
Health and Safety
With an increased number of students in the building, stricter health and safety measures will have to be followed. This will include decreasing the distance between students from six feet to two to three feet to fit all the students in the building. Other health and safety guidelines will also be enforced as they were before.
"There will still be some spacing in seating," Assistant Principal Dr. Luman Strong said. "Most classrooms [before COVID-19] had groupings where students faced each other. Seats will all still be facing forward as they are now. Most of the things that are already in place are safety measures we're just going to continue with."
Among the safety measures that have to be more strictly followed are one-way hallways.
"The hallways still should be one way, and I think that's slipped a little bit," Dr. Strong said. "With many more students, we still think it's really critical that the hallways are one-way movement, so we don't have students crossing."
Lunches will also have to be changed to accommodate more students. Dr. Strong said that there may be a move to three lunches from two lunches. Plastic barriers will also be added between students.
"The cafeteria is a danger spot, because that's the one spot where the masks come off," Dr. Strong said. "There's still assigned seating in the cafeteria, but there's also going to be plastic barriers that are three feet high, and we'll separate students as they eat. 
Students can also do their part to make sure everybody stays safe with the transition. Dr. Strong said that it's "critical that masks stay on." Students can also help by following cafeteria seating assignments.
"One thing that could help us is some students do kind of cheat and sit on stickers in the cafeteria, next to each other, and sometimes that's harder for us to catch," Dr. Strong said. "The most dangerous spot is the Commons, because that's where the masks are off. For students to help police that themselves, by sitting only on the blue circles, not the stickers, is probably one of the biggest helps that students can give us."
Though the transition may be difficult, if every student helps by following guidelines, it can be successful. 
"We're very excited to start bringing kids back," Dr. Strong said. "It is a new thing, and we know [some people feel strongly on different sides], but I think if we all do our part, we can all make this a successful transition."
Half-Day Fridays
Another change being made is the transition from asynchronous Fridays to half days in-person on Friday. 
"We're still working on [Friday's schedule], but as of right now, it's probably going to be a five class rotation, so you'd have all five classes," Strong said. "It's going to be a lot shorter though, because we're just here from eight to eleven, so you're going to have your five classes somewhere between 30 and 40 minutes each."
The half day will allow time for teachers to plan with colleagues and plan for classes that take much longer to plan for now than before.
"I've had the opportunity [on asynchronous Fridays] to not only co-plan with colleagues, but also the ability to check in one-on-one and to make one-on-one improvement plans with students in a private setting has been invaluable, this year," English teacher Adam Schilt said at the Board meeting on April 12th.
He explained further that it's been an important time to communicate with teachers because of the massive curriculum changes that have had to be made this year.
Fridays have also been used as outreach to students who are struggling emotionally, socially, and academically.
"I've been working at the high school, giving extra support to students who are struggling this academic year," Betsy Ratliff said at the Board meeting. "By bringing these students in Monday through Thursday and working with them in a small and safe environment, we've been able to address them in the social, emotional and academic deficits that have definitely been created by this global pandemic. Another really key thing that we've done is we have implemented asynchronous Friday workdays."
The transition will affect many students and teachers in different ways. English teacher Dawn Putnam said the extra time to plan has been helpful for her.
"It takes so much more time to teach this way, because there's so many more things that you have to set up for kids, instead of just doing it in-person as you go," Putnam said. "There's so much more that you have to do to allow kids to be able to navigate the work; it needs to make sense to them if they go back later. That takes a lot of time and mental focus."
Putnam has adapted the asynchronous Fridays to fit her class. Normally, students in most of her classes would have 10-15 minutes every Monday, Wednesday, and Friday to do choice reading, but now she has moved all of that reading to their asynchronous Friday work. Putnam likes this change because it gives students flexibility in when and where they want to read and helps them get more engaged in their books.
"I just reallocated the time," Putnam said. "I actually like it better, though, because if I had ten minutes to start reading my book I would have felt like I'm just getting into it, and now I have to stop.
Putnam doesn't think she'll change what her students do on Fridays, even when they're half days.
"I think it works better to give students an extended period of time instead of just ten minutes," Putnam said. "[In-person Fridays are] just going to impact students' ability to choose [when they do the work] and how they do it."
Many students have enjoyed the asynchronous Fridays, and will miss them when Chelsea High School returns to full in person school. Freshman Catie Van Hoek is one of many who enjoyed the asynchronous Fridays.
"Having asynchronous Fridays allows me to work at my own pace in order to make the content fit my learning style while still getting enough teacher assistance," Van Hoek said.
However, some may be glad to see it go.
"The hard part is always with school that it's really hard to have one thing that's going to work for all students because all students are in such different places and have such different situations," Putnam said. "I think some of my students are doing super well with asynchronous Fridays, and other students are really struggling. There are also people in the middle who think it's not great, but they're getting by."
When the return to in-person schooling four days a week with a half day Friday happens, it will be important that each student does their part to keep Chelsea High School safe.
"While we cannot predict what will happen with this virus, we can control our own behavior to help mitigate the spread," Dr. Helber said. "We need to work together to maintain safety in the Chelsea School District.  We will do everything we can to bring our students back to more in-person learning."
Leave a Comment
About the Writer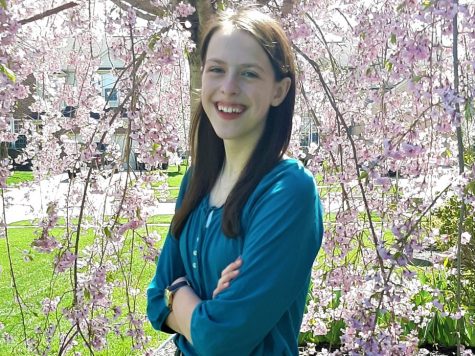 Lillian Snyder, Bleu Print Staff
Lily is a freshman at CHS, and the natural conclusion is that this is her first year writing for the Bleu Print. Besides writing, she enjoys playing the...