Men's Bowling Finishes Season as D2 State Runner-Up
The men's bowling team took second place at the Division 2 State Finals on March 26th.
Though the team lost a lot of time in the bowling alley during both the preseason and during season pushbacks due to COVID-19, they worked super hard and made it to the get to states.
"The best way to get better at any sport is to put in a lot of time and effort," bowler Luis Carvallo ('21) said. "To make up for the time we lost, we pretty much had to become obsessed with the sport and would stay after practice so that we could get more practice time in."
Before the team made it to states, they had to compete at regionals, which was significantly different from previous years.
"Regionals was definitely the thing most changed by COVID-19, especially because they took it from two days to one day," Carvallo said. 
Regionals typically consist of six or eight baker games, which is one game among five players instead of five games on one screen. This year, the only feature that carried over was the five-on-five games, which is five games of bowling on one screen where all the points are added up for the team and players earn individual points.
Despite all the changes, the team advanced and made it states, which was Carvallo's favorite part of the season.
"The team goes to a place far away and stays in a hotel almost like a sleepover," Carvallo said. "It was a good team bonding experience. We got to mess around and were all able to have fun."
Senior bowler Tim McGarry explained that though the pandemic changed a lot, the competitiveness of states was still preserved and the team was able to end their season successfully.
"Though States had restrictions because of COVID-19, the competitive nature was still very much present throughout the entirety of the building, and the teamwork that went into it was on point the entire time," he said. "It was truly an amazing experience even through these weird times."
Leave a Comment
About the Contributor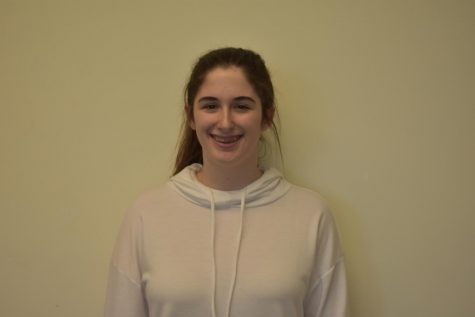 Isabella Treglia, Bleu Print Staff
Isabella is junior at CHS. She's on the swim team and she plays water polo. In her free time, she enjoys baking and spending time with friends and family.