Cole Munson Pins Fourth Place State Finish
Regional and district 160 pound champion junior Cole Munson earned fourth in the Division 2 wrestling state finals last weekend finishing the season with a 25-4 record.
His goal was to finish in the top three in the state but was still happy with ending the season as a D2 regional champion and fourth in the state.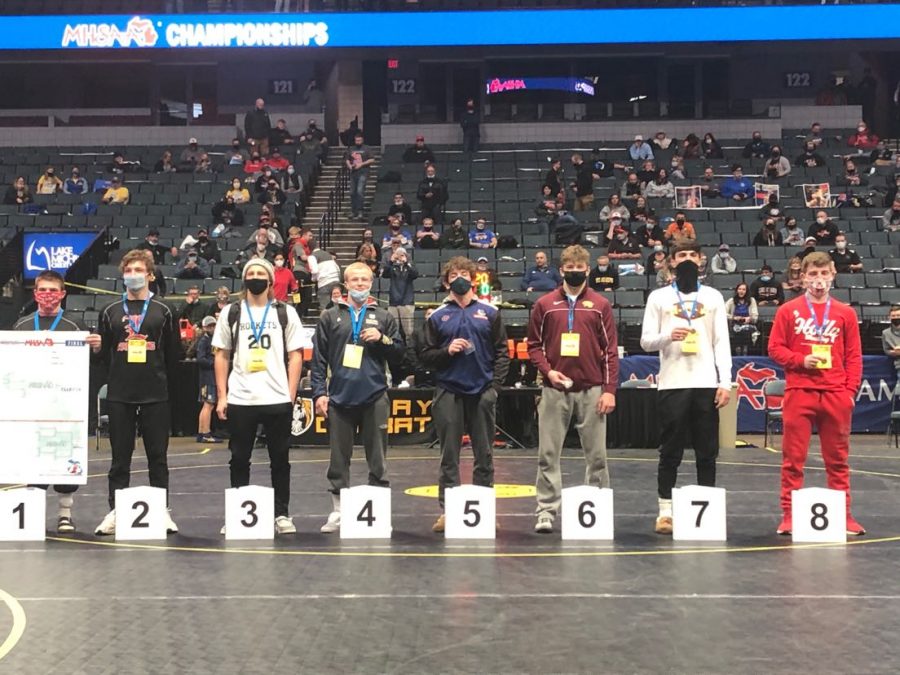 "I was fine with getting fourth even though I didn't reach my goal because I really wanted to get on the podium and was still able to do that," he said.
This was Munson's second year competing at the state finals. He also competed at states last year as a sophomore but did not make all-state.
"Last year, I was a little short and was smaller than everybody in weight class, but now I'm better," he said.
Like most for sports other this year, the season was a lot different than normal. Typically, the season starts sooner and Chelsea wrestles against more teams, where this year there was a delayed start and the team mostly only wrestled teams in the SEC.
Another major difference between this season and previous ones was that in order to compete, every wrestler was tested the day before the meets. If someone had a positive test, he wouldn't wrestle, but everyone who was negative could.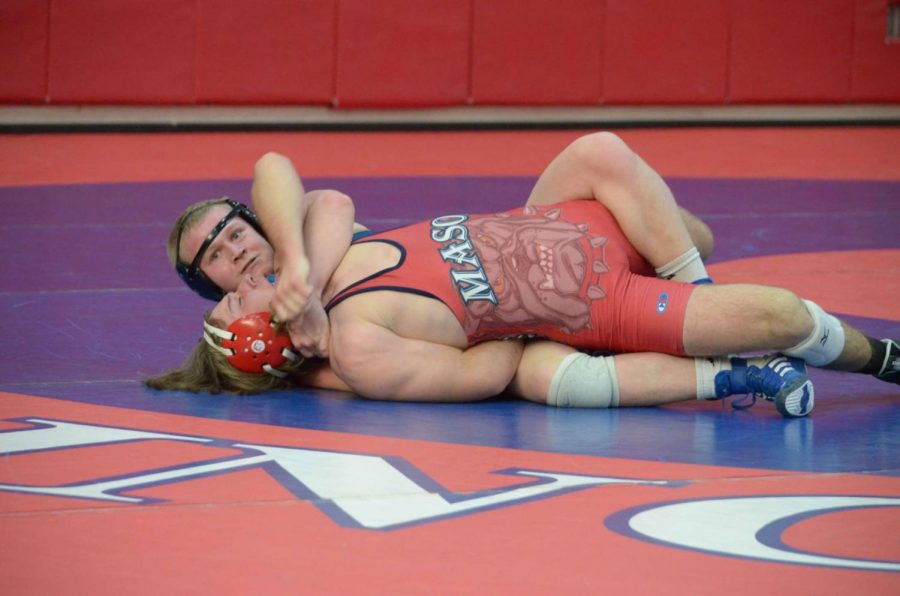 Munson explained that the hardest match for him this season was his last consolation match at the state meet, where he wrestled for the chance to place third.
"It was difficult because I was really tired," he said. "I had to wrestle three matches and under two hours."
Cole's favorite match from the season was against a Jackson opponent.
"The match went into overtime, and I ended up beating the kid that placed third in the Division 1 State Finals," he said. "It was awesome."
Cole started wrestling in fourth grade, making this his seventh year of being an active participant in the sport. His dad inspired him to start, and since then he has never stopped.
"My dad wrestled, and he was pretty good at it," Munson said. "I was curious about the sport with his influence, so I started."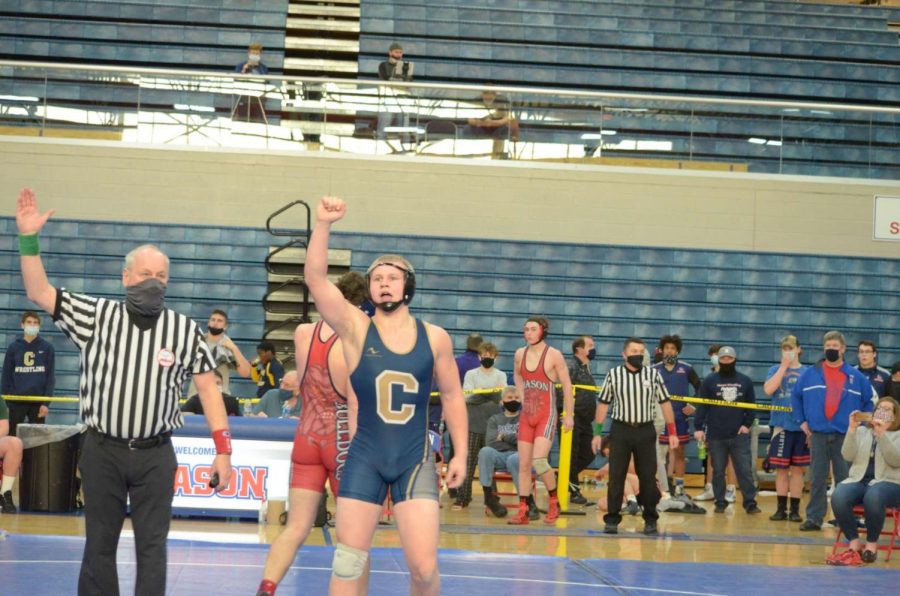 Cole's favorite part about wrestling is the people he does it with.
"I've gained a lot of friends through wrestling," he said. "The people in it are really cool and amazing."
Looking ahead to next season, Cole has one big goal and is excited to start working towards it.
"Next year I want to win the state title," he said. "Hopefully I can make that happen. I'm probably going to be bigger next year and in a higher weight class after gaining muscle for football."
Leave a Comment
About the Contributor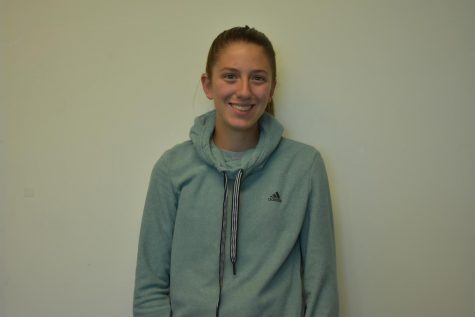 Natalie Davies, Bleu Print Staff
Natalie Davies is a senior at Chelsea High School. This is her third year with the Bleu Print. Outside of writing and editing, she enjoys running, reading,...