2021 Prom Planning Begins
A lot is up in the air about this year's prom, but a meeting was held yesterday for students to attend and help plan what prom would look like with Covid restrictions.
To lower the risk of any potential outbreaks or exposures, prom is being held at the football field across from the high school rather than indoors. Whether or not there will be food and how it would be organized if there is is still up in the air. Because there's no way to guarantee socially distant dancing, Ms. Knop and Ms. Bertoni, who are in charge of prom planning, are looking for alternatives to still make the night fun and enjoyable for students.
"We know prom won't look like it does in a traditional year," Mr. Kapolka said. "We're looking for ways students can still have their senior prom without risking student health and safety."
Prom will still be a formal event, and tentatively will keep the same Roaring '20s them that was planned for 2020. While the event is for seniors only, students attending are allowed to bring guests from lower classes or from outside the school.
"As long as they do the health screening, and everyone will before they attend, then there's no problem with inviting students from other schools," Mr. Kapolka said. "Every senior is allowed a plus one."
One student suggested inviting alumni from the class of 2020, who never got to have their senior prom. The idea is being considered, though there are concerns about the risk of inviting students who aren't tied to the school anymore.
"I would like we wouldn't have to worry about anyone from Chelsea causing trouble, but we have no way to guarantee the behavior of former students who no longer have to worry about school consequences," Kapolka said.
There has been no official prom planning committee set up yet, and if students would like to be involved with the planning then they can contact Ms. Knop and/or Ms. Bertoni at their school email addresses.
Leave a Comment
About the Writer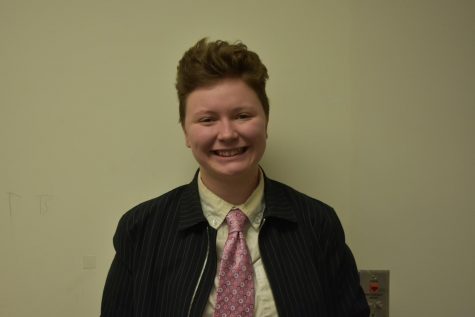 Matty Rosentreter, Managing Editor
Matty's the "Cool Editor" and has been with the paper since her freshman year. She's a senior who is too funny for her own good and spends almost...