District Plans For In-Person School Four Days a Week
The Chelsea School District plans to return to four days a week of in person learning starting April 19. 
In an email sent out to all district families, Superintendent Dr. Julie Helber addressed the situation and provided more information to parents regarding the new plans of returning to in-person learning four days a week, with a 5th day for remote learning, staff planning and deep cleaning.
"We understand and hear that timelines will help families to plan," Helber said. "We will be presenting the full plan to the board on March 22, 2021 and will send the details to families with an email containing the final commitment form that evening. This commitment will be to either choose in-person learning or virtual learning beginning on April 19 for the remainder of the year."
The school district decided to make the change in late April, later than recommended Governor Whitmer, because it would allow all staff to be vaccinated and gives two week window after spring break to protect students and staff from the potential increase in cases.
Some Chelsea High School parents are extremely excited that their children will be able to attend school and experience some normalcy.
"Our seniors are missing out on a lot of traditions like homecoming and prom and being seniors, they don't have a next year at CHS," one parent said. "I feel like seniors are being overlooked. They need time with friends before they all go to college." 
Others, however, are quite nervous about sending their children to school because they want to make sure that their children will be protected against the virus. Many families are planning on not attending in-person until next year.
In order to keep students safe, the school will still continue social distancing however, due to the increased amount of students being the building the space will be reduced from 6ft to 4ft.
"Mitigation practices will still be in place such as mandatory mask wearing, social distancing as much as possible and practicable as well as one-way hallways, staggered dismissals and hand sanitizing stations spaced throughout the building," Michael Kapolka said.
While there are considerable risks to return to in-person schooling, the district wants to give students a sense of normalcy and help those who are struggling with being isolated from their friends.
"I'm excited to see my classmates and return to a more normal lifestyle and freshman year experience," Sara Martin ('24) said.
Leave a Comment
About the Writer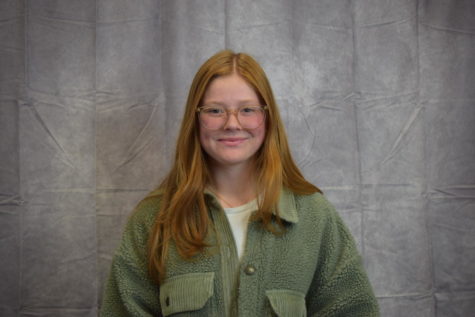 Allie Browning-Perry, Dept. Chair
Allie is a junior and has been writing for the Bleu Print since her freshman year. Outside of writing stories for the Bleu Print, she enjoys playing soccer...